Don't we all wish we could fluently speak French and pretend we're part of some vintage film noir?
Well, apart from wanting to pretend we're Audrey Tatou, there is a long list of reasons why being able to speak another language is such a great plus to have, including making visiting other countries easier and broadening your CV skills and job opportunities.
So put down your GCSE Spanish book that you dug out, and click on one of these websites. This is some MAJOR inspiration for you…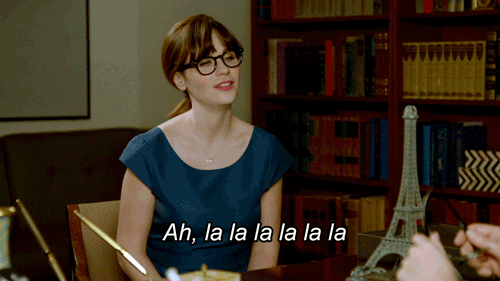 1. Duolingo
The site teaches everything from reading and writing, to vocabulary and how to build up sentences. The graphics on the site and app keep the learning process interesting, while the 'Immersion' experience gives the resource of authentic reading materials. If you're one that is spurred on by seeing results as you go, the flow chart that's presented from lessons shows you how you've done and where you can build upon in future lessons.
2. Memrise
Memrise uses 'mems', which is short for mnemonic flashcards. They aim to use your existing knowledge to help you remember new vocabulary, and this clear, clever and original method is what makes this accessible site stand out. Users can even add their own 'mems' to help others, but that does mean that there's a range in the quality of 'mems' on the site.
As well as producing some of the most well-known travel guides, and being one of the biggest travel websites in the world, Lonely Planet also provides travellers and jet-setters with need-to-know conversational phrases to use during their trips. As opposed to becoming fluent in a langue, this is perfect for when you need to know the basics before you visit a country.
As you can guess, this site launched by Benny Lewis, aims to teach you a language in 3 months, just like he did. One of the best parts of the site is the passionate and enthusiastic community of others who are in the same boat as you and trying to lock an additional language under their belt.
5. Busuu
The language lessons on Busuu not only offers a well-rounded approach to learning a language, but with a network of other learners learning languages and native speakers on the site, it gives you the opportunity for real-time practice. With an app to go alongside the site, it also means you can learn on the go.