To get you feeling inspired this week, we've listed just five of the millions of awesome women in the world and throughout history that are guaranteed to empower you!
1. The Pankhursts

You can't get more inspirational or badass than the Pankhurst sisters – or actually, whilst we're at it, the woman's suffrage movement as a whole. Emmeline Pankhurst's Women's Social and Political Union (WSPU) started the militant suffragette cause. Together with daughters Sylvia and Christabel, they made up the one thousand suffragettes who were imprisoned throughout the early 20th century, made to endure horrific conditions and battle widespread public hatred.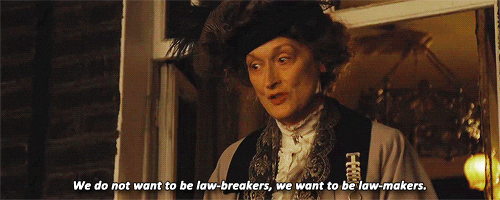 2. Leslie Knope

Fictional, but trust us, Leslie Knope slays– but always in the nicest possible way. Her strong moral compass, kind heart and limitless ambition makes her an inspiration not just for women, but for all those Parks and Recs fan out there.  Yes, Knope might not be real (*sobs*) but the spirit she entails totally is.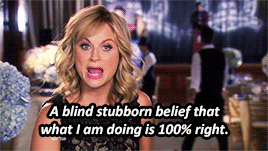 3. Sarah Shapiro

The Bachelor producer turned show-runner, Shapiro's television drama UnREAL is fast exposing the real truth behind scripted reality shows to empower the role of female characters on the small screen.  A self pro-claimed feminist who got sucked into working on the romance show The Bachelor and loathed it, Shapiro turned her experience into the award winning UnREAL, which shows the women behind the drama.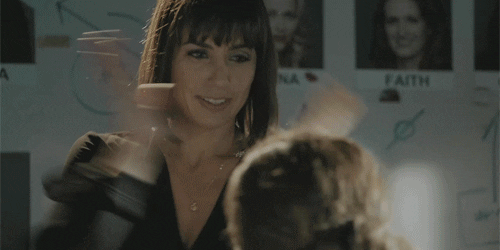 4. Malala Yousafzai

The youngest Nobel peace prize winner ever, at only 18 years old, Malala has already dedicated her life to advocating for women's rights everywhere. Having been shot by the Taliban in her home country of Pakistan in 2012, Malala made headlines across the globe for continuing her fight for the right of women to be educated, even after such a violent threat to her life.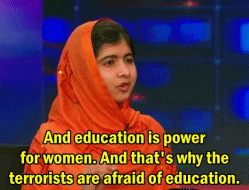 5. Tina Fey

"Whatever the problem, be part of the solution. Don't just sit around raising questions and pointing out obstacles." Best known for her role on 30 Rock, Saturday Night Live, and of course, the now cult classic Mean Girls, which Fey penned as well as starring, the actress has succeeded in the male dominated comedy industry. Together with Poehler (who we have to thank for No.2 on this list, Leslie Knope,) her feminist comedy works to empower women everywhere.