January 20, 2017. This is the day we lose the most charismatic, kind and cool world leader to leave grace this planet. Regardless what you think of his politics, Barack Obama and his family were a delight to have leading the free world for the last eight years.
With the US election tomorrow, people globally are reacting in different ways. Some are taking to Facebook because they feel like their voice must be heard, others are just taking the media fustercluck in their strides.
We want to keep a positive spin on an otherwise catastrophic election season by remembering our favourite part of modern US politics: The Obamas.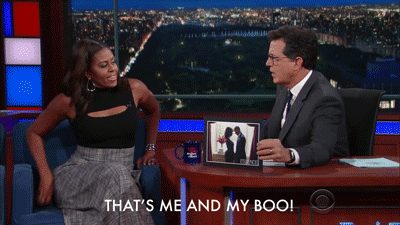 In a few months, The Obamas might have to clear out of the White House to make room for (hopefully) President Clinton or, in the darkest timeline, President Trump who will strip out the historic building to make room for his wig emporium, Scrooge McDuck money pool and ostentatious portraits of himself.
Until then, we can lament on The White House how it stands now. As Cosmopolitan report, The Obamas' interior designer Michael Smith has given the public an inside look into the Obamas' private residence within the historic building.
Check out the video below!
What did you think? Pretty fancy digs, eh?
Of the Master Bedroom, the designer said: "This is their sanctuary—private, elegant, and calm. You really want to make sure that the President of the United States gets a good night's sleep."
The music community was excited to see Barack's stereo set-up in real life. We all know that the POTUS is an avid music fan since he shares a playlist of his favourite songs every year, but now we know the kind of sound quality that befits the commander-in-chief.
Below is the dining room that the Obamas dine at every night. It's not unlike a lot of middle class dining rooms except this one has a chandelier.
No hallway is complete without the 'Merican flag.
This is our favourite room, The Solarium.