It's Friday so we thought we'd give you something more to smile about! There's a lot of bad stuff happening out in the world, Donald Trump being at the top of the list so it's always nice to be reminded that there's actually some seriously cool people out there doing some seriously cool stuff… like saving baby seals.
You work hard, you pay your dues and therefore deserve to take some time to enjoy a rousing story about a lost baby seal and the New Zealand police officers that took it in as one of their own.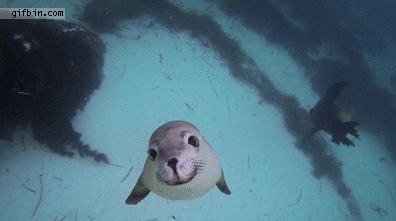 According to Mashable, the criminally cute seal pup was spotted by drivers snuggled under a car in a local Wellington car park. It was spotted poking it's head out which, we're sure, was an adorable sight but the little guy was in danger.
After questioning the owner of the car and the baby seal, officers were able to ascertain that the baby seal had not, in fact, just lost its car keys and was waiting for replacements. The seal was eventually coaxed out from under the car, Sergeant Houston described the little pup as "a little bit bitey".
Look how cute that little guy is! The heroes at the Wellington District Police reported online that Steve the seal pup was taken into the care of the Department of Conservation who will ensure the return of Steve back to his mama.
The cutest thing of all, he got to ride up front with the officers like an adorable little convict!
The Department of Conservation told the police that Steve was about the age where seal pups start to explore the wild on their own. Obviously our friend here bit off more than he could chew. The little mammal will be released and returned back into the wild. Who doesn't love a happy ending?