Watching Netflix is very much a before-bed activity. It's also a first-thing in the morning activity. However, not many of us are fortunate enough to have the time in the morning to enjoy breakfast over an episode of Narcos.
So we usually reserve Netflix for the run up to sleep. Certain shows, usually ones we've seen before, can be used to relax our brains but the nature of television with its loud noises and fluorescence is obviously detrimental to sleep.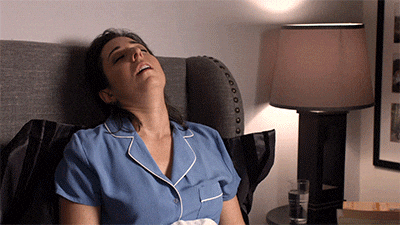 "Napflix is a video platform where you can find the most silent and sleepy content selection to relax your brain and easily fall asleep. Taking siesta to next level."
The platform is stocked up with the sleepiest videos of the entire internet that are purposefully curated to relax you and make your transition into sleep smooth and easy. Not only will it help you sleep, but it'll slice the time it takes to find something to watch dramatically.
But the videos aren't just quick versions of TV shows, they're mindless and long clips to lull you into relaxation. Whether you're into nature documentaries, slow sports events, video game simulations, operas or classical music – there's a huge library of videos to watch.
All you need to do is pick your program, set the video platform's timer to automatically shut down and then relax.
We all know that blue light emissions are terrible for our bodies before sleeping but if you've gotten into a routine of watching telly before bed, you may as well watch something designed to help you sleep.
The Napflix videos are pulled straight from Youtube so don't worry about weird loading times or your poor internet connection. There's nothing more frustrating than losing valuable sleep time because you have to pause Netflix every 10 minutes to wait for your show to load.
Combine Napflix with a screen dimmer app like Flux to get relaxing night sleeps from now on!