The Harry Potter franchise is still on the up-and-up, which is hard to believe since we figured that the series would have peaked with the final instalment, but no. Between incredible spin-off films and theatre productions, Pottermania is still in full swing.
Naturally a slew of real-life recreations of magical items have been in development for the last 15 years or so. But this printer that brings the moving newspaper images from the movies to real life has to be the coolest.
And the best bit is that we're only a few years before this technology is part of our everyday lives. You might think we're kidding but read ahead and you'll see that we're deadly… Sirius.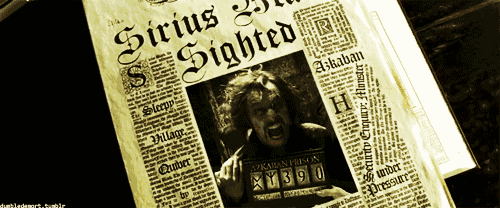 So this Lifeprint Photo and Video Printer print images that actually move using augmented reality technology. That's the tech behind what Pokemon Go such a massive phenomenon this year.
This is the cheapest and most effective way of bringing the Potter newspaper effects to life. A month ago, Empire magazine recreated these moving images by planting a small video player on the front of their Fantastic Beasts issue which was awesome but probably very expensive.
But Liveprint is aiming for a smoother transition into animated images. So, according to HelloGiggles, here's how it works: you print Apple Live Pictures (videos) which can be from Instagram, Snapchat, Facebook videos and GIFS via the special printer.
The 'Hyperphoto' app on your phone allows you watch the video from the printed frame. You can send the physical images to other people and they'll be able to watch the video just by opening their app.
Okay, so you need your phone to get the full Harry Potter effect but in a few years when we're all wearing smart-contact lenses – the magic will be real and newspaper will actually be able to feature videos on their front pages.
The Lifeprint printer is available right now on Apple in case you want to future-proof your Christmas cards this year.