It's bad news if you're a woman. It looks like you're going to be kicked off the housing ladder by men. And worse still, you'll be living with your parents when you're in your 30s. List for Life has been investigating.
We've been looking at the facts when it comes to buying and the pay gap crisis. Yep, we're calling it a crisis.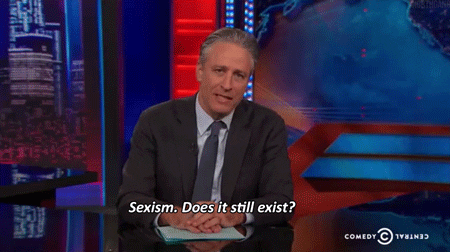 YES IT F*CKING DOES!!!
You'll struggle to buy a house if you're a woman. But men will be fine



London major Sadiq Khan and Green Assembly Member Sian Berry have been discussing how the pay gap is stopping women from having their own homes. At a recent debate, Berry said that "twice as many women than men pay more than half of their salary on rent". With the pay gap, men are getting it easier when it comes to buying and women are being left behind. Khan agreed that this issue needs addressing and there will be a follow-up discussion.
Source: Rent proposal needs to address London's gender pay gap
It seems ridiculous than men could be buying property over women purely because they're getting paid more to do the same job! Right?!
More of us will be living at home

Did you know that 3.8 million people aged between 21 and 34 will be living at home by 2025? That's A THIRD more than at the moment. So your bachelor/bachelorette pad might have to stay on hold a while longer. And this study was assuming that housing prices will continue to rise at the same rate they have over the last 10 years.
Charlotte Nisbet and her boyfriend Jay Arkell, both aged 24, were forced to move in with his parents because they couldn't afford to rent by themselves. Charlotte told the BBC: "It would be nice to have our own space, and not to worry about treading on his parents' toes, but I'm pessimistic. On our current salaries, there's just no way."
Source: A million more youngsters to live with parents
You may be sharing your house with another couple

If you want to live with your parents or if you have a young family, you could also be doing this in a house share. The number of households containing two or more families is expected to rise, from 1.5 million to 2.2 million over the next 10 years. Frightening! Someone help us, please.