The last episode of Friends aired more than 12 years ago… can you believe that? When TV shows end, our favourite actors leave each other to pursue other roles. Once Friends wrapped the main six actors reclaimed their names as Courtney, Jennifer, David, Lisa, Matthew and Matt but to us they'll always be their characters, still hanging out in Central Perk.
That's why it warms our hearts too much to know that on-screen best friends, Joey and Chandler, are actually still best friends after all these years!!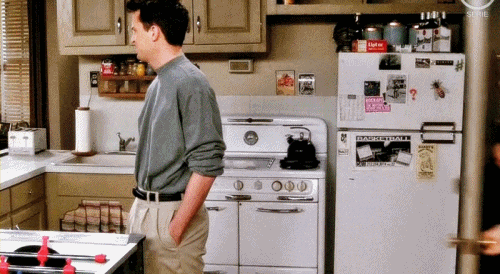 Rumours crop up every few years that suggest that the six are either feuding, dating or avoiding each other but we can't believe that.
At a Q&A for his new show, Man With A Plan, Matt LeBlanc revealed that he shoots right next to the set of The Odd Couple, the show Matthew Perry is currently working on! When asked if they actually saw each other, LeBlanc said: "I saw him yesterday, he's great. I love that guy".
But we reckon Matt was holding back… after all, it must get tiring answering Friends questions pretty much all day, every day.
According to Deadline, Matt is still really close to Perry despite rarely seeing each other. He said that if he hadn't seen Perry in five years and was put in a room with him, it would be "like I saw him yesterday. We have a shorthand. Ten years in a building with no windows and the door locked, we got to know each other pretty well". Now that's friendship!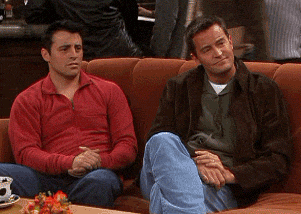 Could we be any more proud of these two?