How would you feel if you could be paid more or less depending on the season? What we're getting at here is that for a lot of musicians, they make their yearly salary on the days up to Christmas from royalty cheques.
How many times a day do you hear Slade's 'Merry Xmas Everybody' in the month of December? Loads, right? Well the band members are getting paid for every stream, radio play and advert use.
Long story short, write a good Christmas song and you'll be set for life. That goes doubly for Mariah Carey who actually still works outside of the holiday months.
Click the video below to contribute to Mariah Carey's Christmas fund.
And we're not knocking it. When taking about Christmas royalties, About A Boy references drop like snowflakes but it's 100% true. You won't believe how much money the most popular Christmas songs generate across the month of December.
As Cosmo report, here are the most popular Christmas songs, who they're by and how much money they bank every year.
'Merry Christmas Everybody' by Slade £500,000
'Fairy Tale of New York' by The Pogues £400,000
'All I Want For Christmas Is You' by Mariah Carey £376,000
'White Christmas' by Bing Crosby £328,000
'Last Christmas' by Wham! £300,000
'Wonderful Christmastime' by Paul McCartney £260,000
'Mistletoe And Wine' by Cliff Richard £100,000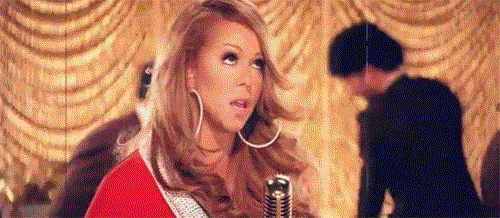 So for the bad mathematicians among you, Mariah Carey banks a cool £12,000 every single day across December. Does she really need it? We're not in the business of telling people what to do with their money but a Christmas single that automatically prints money should really be used for charity or a good cause – it's Christmas, after all.
Either way, we're going to spend the next few days bundled up in our Christmas jumpers trying to come up with the next 'All I Want For Christmas Is You'.  
It's probably not going to end well, but at least we can say we tried.