In an attempt to become the one social media channel to rule them all, Instagram have, once again, released a sneaky update that changes the photo sharing app we once knew and loved into a totally different creature. After the mass hysteria caused when Instagram stole Snapchat's Story function, you'd think they'd learn to let sleeping dogs lie… apparently not!
So let's start with the good news: Instagram have added two little technical features that is going to make taking and sharing video clips a lot easier. The update now allows users to zoom in while videoing by swiping up and down. It's hardly revolutionary but it does improve the video system especially since Instagram now allows for video clips up to one minute long.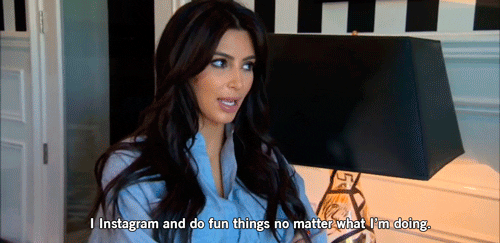 The second little feature is an iPhone exclusive which allows, like Snapchat, you to switch the camera from the back to the front while you're videoing by double tapping the screen. These are small little changes that Instagram rolled out without letting anyone know officially… probably because they were preparing for a bigger release.
We've all heard of FOMO (fear of missing out), well Insta have begun their crusade to make sure you never miss an once-in-a-lifetime event again. Insta's new Events Channel means you have access to live streams at events all over the world.
Facebook have been running the charge into live-streamed video with their Facebook Live which has been a significant development in the way we can access the world at all times both for entertainment purposes and to showcase the everyday injustices of western society!
Instagram's version will had the Events Channel to the Explore tab and will aggregate the best videos of live events all around the globe. Sporting events, concerts and more will be featured on this channel. It's currently only available in the US but Insta plan on getting it on our shores ASAP.