We honestly can't wait for 2016 to end. Between all the global unrest, the very real threat of an Orange hate-balloon becoming the leader of the free-world and the loss of too many amazing people, we're officially done with this year. Bring on 2017.
But don't forget that we've still got a few months left and a swath of terrible events could be just around the corner, both big and small.
This one counts as small but when we saw it we nearly broke our necks we face-palmed so hard. In order to win a free iPhone 7, one guy in Ukraine changed his legal name to 'iPhone Sim Seven'.
The 20-year-old man formerly known as Olexander Turin has turned his back on his birth name in order to claim a free phone at the iPhone store in Kiev, according to Associated Press.
In Ukraine, a new iPhone 7 costs 23,499 HAT which is around £760 – significantly more expensive than what we'd pay for one here. So, fair enough, the phone might be too expensive but why not just accept that? It's only slightly better than the older version?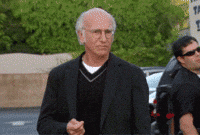 Seven's sister said (we presume 'Seven' will be his name in conversation) this of the change: "it was difficult to accept that and hard to believe it's true." She added: "Each person in this world is looking for a way to express himself. Why not to do that in this way?"
That's a good point but why not express yourself in a way where it doesn't seem like a corporation has totally engulfed your identity. It's like an episode of Black Mirror…
Seven has said that he would consider his name back when he has children. We'll say what it says when Apple announce the iPhone 8 next year…