Winter isn't coming anymore, it's basically here. Quiet that noise saying that November is technically still Autumn, if we have to wear a scarf out in the morning, it's Winter. But the good people behind Game of Thrones have figured out the best way to keep our cockles warm while we wait for the Spring. Get a taste of Westoros with Game of Thrones wine.
Due to a number of production delays, Game of Thrones won't be back on our tellies until summer bucking the trend of the usual April release date. We're going to need a drink to contain our excitement…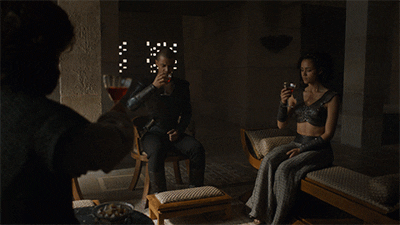 Partnering with Vintage Wine Estates, HBO are curating three Thrones-inspired blends which is set to debut in Spring – actually around the same time that most people are expecting season seven of the show. Funny that.
For you wine fiends, there will be a chardonnay, a proprietary red blend, and a cabernet sauvignon varietal for your choosing. As a side note, Sauvignon Varietal could quite easily be a character in the show!
For the months leading up to its release in Spring, just drink regular wine and pretend you're plotting to kill someone. It's one way to hazily pass the time and express your love for Thrones.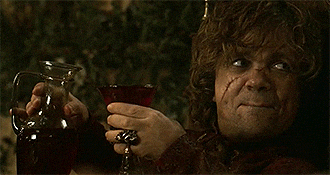 As Refinery29 report, the alcoholic retail venture was almost compulsory, given the amount of attention paid to wine in the show. If you haven't seen the show (spoiler warning) the characters drink a lot of wine.
Wine is to Game of Thrones what whisky and questionable morals are to Mad Men.
Jeff Peters, the director of licensing and retail for HBO explained that pedalling GoT booze "feels like a natural extension for a fans".
Too right, the amount of stress that show has caused us, we've been getting through the wine quicker than Season 4 Cersei.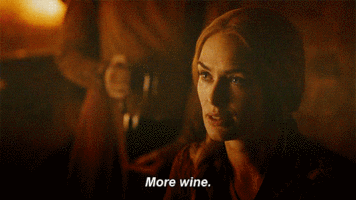 The wine is unfortunately only available in the US for now. We feel more excluded than Daenerys trapped in Essos, are we right Thrones fans?!