There's just not enough data in the world, is there? We've all been the situation where we just know our phones are going to run out of internets at some point across the day. If only there was a way to track down some sweet free Wi-Fi wherever you are.
Travelling in non-European countries, you rely a lot on free Wi-Fi to get by. Even if it's just for small things like calling Ubers, knowing that you internet access is a huge load of your mind.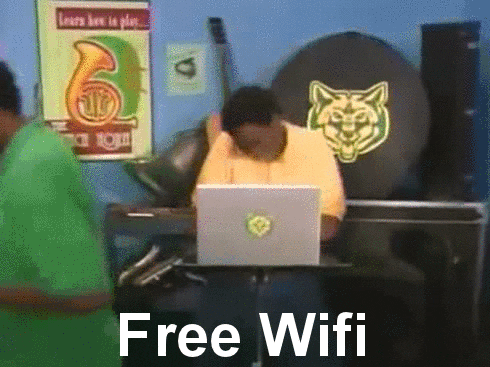 So how does Facebook come into all this? Well a Facebook feature has recently been discovered that allows users to find public internet wherever they are. A release date has not been confirmed but TheNextWeb report that the feature is currently is testing.
Speaking Mashable, a Facebook spokesperson said: "To help people stay connected to the friends and experiences they care about, we are rolling out a new feature that surfaces open Wi-Fi networks associated with nearby places".
So what's the point, exactly? Surely this is exactly the same as popping open your network settings and seeing what Wi-Fi is around, right?
WRONG.
What makes this feature different is that you'll actually be able to see the specific places that have free Wi-Fi, the screenshots show, before you turn up to a destination.
Think of the possibilities! On a night out when you're trying to grab some Wi-Fi to find your bus home, you can know where the free internet is!

But this isn't the first of its kind. There are already apps for iOS and Android like this one that show you places with free and public Wi-Fi. But building the feature right into Facebook would be a bit more convenient than using different apps.
Like how Instagram is trying to be the one-stop shop of social media…