Pizza isn't just for Christmas, you know. Scratch that, Christmas is actually the only time of year where pizza gets pushed to the side for better, more wholesome food. Turkey sandwiches are the comfort food of December, we attempt to eat healthy in January and then pizza comes back in our lives in February.
But Domino's are attempting to make pizza a year round thing. But before we get to the reindeer, it's not just Domino's. Pizza Express have announced their Christmas menu will feature a roast dinner pizza.
But let's see what weirdness is going on with Domino's Japan…
Not very enchanting is it? The story behind this video comes from Domino's Pizza in northern Japan which wants to use these reindeer to deliver hot slices to customer's doorsteps.
According to HelloGiggles, this isn't just a marketing ploy. It's a plan that's had some serious thought put into it and will be used to combat a harsh winter. Because driving is so much more dangerous in the snow, reindeer and snowmobiles are a safer way to deliver pizza.
According to the press release, customers will still be able to use the patented Domino's delivery checker online. These reindeer are fitted with the latest GPS technology so if your pizza gets thrown off the back of this antlered creature and eaten, you'll know about it.
Further details about this proposal will be available on Dec. 1, but for now the video above shows the animal handlers performing trial runs on an iced-over driving school property in the city of Ishikari.
We won't be the first to say that on paper this is a sweet idea but it looks pretty laborious and unfair to the reindeer.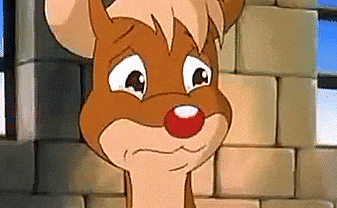 Animal rights groups are going to over this like us on pizza so maybe Domino's should stick some antlers on a drone and call it Plan B?