There are just some situations that call for champagne. A new job, a pregnancy, engagement, day-off work and even just a casual Friday – the world is dark and we need to celebrate more. The problem is that not everyone has a good bottle of bubbly chilling in their kitchen at all times, and who wants to run out to the shop for a sub-standard bottle of champagne?
After decades of champagne-less celebrations, Deliveroo have announced that they'll deliver good bottles of champers to your front door in 20 minutes or less.
That's quite the claim!
With companies like Deliveroo and Uber Eats changing the brand of take-away meals and subsequently making staying-in a much higher quality affair.
Can you imagine the days when you had to order sub-standard Chinese and watch whatever ad-ridden show was on live telly? We should be grateful that we can now order whatever food we want for delivery while watching endless on-demand TV. What a time to be alive!
And now, you can get an expensive bottle of bubbly to celebrate being a part of the 21st century.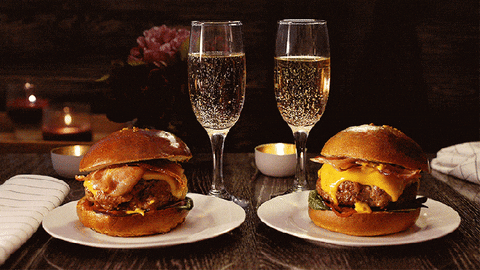 According to Metro, Deliveroo has teamed up Veuve Clicquot to create this new take-away celebration service. It begins today and offers a range of chilled and room temperature bottles delivered to any address in a modest 20 minutes.
Want to surprise a co-worker on their birthday without leaving your desk, just get Deliveroo to casually drop a nice Brut to your colleague's desk.
And the catch? There's no catch!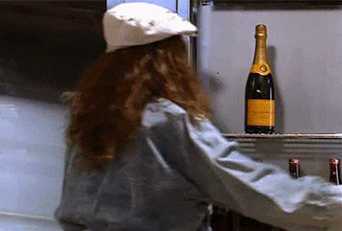 Here's a list of champagnes that Veuve Clicquot have on offer and their prices.
Veuve Clicquot Yellow Label Brut, £52
Veuve Clicquot Brut Mailbox, £61
Veuve Clicquot Brut Arrow, £61
Veuve Clicquot Rosé Retro Fridge, £70
We bet you're looking for something to celebrate now, aren't you? Any excuse to get the bubbly out.