Is there a right way to enjoy food? Is there a right way to enjoy anything? We should assert, from the off, that you should never let anyone tell you there's a more valid way to like what you like. That said, there is definitely a correct way to eat pizza. Them's the facts.
A few days back we wrote about Italian chef, Antonio Carluccio, waging war on the way the Brits make spaghetti bolognese. We predicted that this was just the first step to push us off our bastardisation of Italian food and we were right!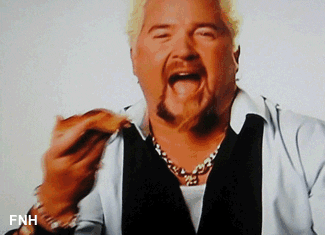 Experts have drawn the line after seeing generations of people eating thin-crust (Neapolitan) pizza like complete fools. Watching us lift the slice six inches into the air, lowering the slice into our mouths and then cry about losing all the toppings, they decided, enough is enough.
The correct way to eat a slice of pizza is to fold the slice fully in half. If the slice is still too big to easily lift, it is always necessary to go for the extra fold.
Speaking to Manchester Evening News, an owner of Rudy's Neapolitan Pizza said of this sacrilege: "We've grown up to think pizza is a thing that you slice into perfect segments, pull a slice away by the crust and pick it up and put it in your mouth – like a bit of cardboard – and post it into your mouth".
Can you even imagine the tone this guy was using when he gave this quote? In cities like New York where there are large Italian communities, the treatment and enjoyment of pizza is a sensitive subject.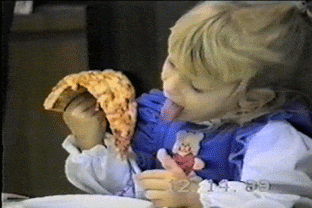 Pizza is a food for the comfortable and there's nothing comfortable about dangling a slice of cheesy goodness over your face.
Don't even talk to us about using a knife and fork. If you need convincing, remember this: Donald Trump uses a knife and fork to eat pizza. That pretty much says everything you need to know.