"The best way to spread Christmas cheer is by singing loud for all to hear", explained Buddy the Elf. These words have stuck with us over the last 13 Christmases, since that modern classic was released.
Music is our primary connection to the holiday spirit, offices debate fiercely over when Christmas tunes should start playing, not because there's any contempt for the songs, but because the Christmas spirit is too precious to squander by overplaying Christmas music.
That said, four cocktails deep, no matter how many times you've heard 'Last Christmas' this year, there's no chance you won't sing along.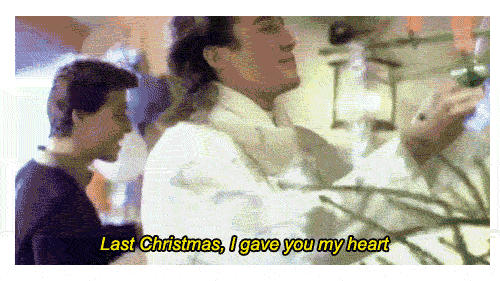 This year, the world renowned karaoke company, Lucky Voice, are setting up the ultimate Christmas party – and you're invited. Well, it's not free, we're not implying that.
Combining karaoke with a cocktail masterclass, Lucky Voice's month-long Christmas party is available every night from 29th November until the 23rd December so there's still time to book. There's no better reason to grab a few people from work that you can actually stand (you need more than four people) and get seriously jolly in the name of Christmas.
The masterclass costs £50 a head and consists of a welcome cocktail, a 90 minute cocktail making masterclass, cocktail drinking, pies and pudding canapés, a recipe book, an hour of Christmas-themed karaoke and a treasure chest of goofy Chrimbo dress-up. (Bring on the Primark Christmas jumpers.)
But just before you lose yourself in fantasies of guilt-free dress-up and embodying Mariah Carey both in mind and body, there will be photographic evidence. Each group will receive a high quality polaroid to mark the season of ruining diets and giving.
There are two of these Lucky Voice Karaoke Bars in London alone, in Soho and Islington, and one in Brighton. Be sure to swing by Lucky Voice's website to make your booking and do it quick, the venues are booking up fast.