Only a handful of days until we get to open the first door on our advent calendars. It's an exciting build-up unless you're one of those people that can't resist eating their chocolate until the first of December and has no respect for Christmas tradition.
But seeing as we eat more chocolate during Christmas than any other time of the year, maybe it's time we rework the advent calendar formula to something more luxurious.
SEE: Christmas Beauty Advent Calendars To Keep You Party Ready
This Christmas we're embracing our adulthood and opting for wine and cheese in our advent calendars…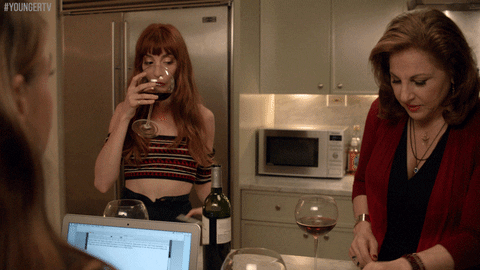 Let's start with the wine calendar from the good people at VineBox. We've heard about pretty much novelty Christmas countdown but none of them can even compete with the 12 days of Christmas wine calendar…
It functions exactly like any other calendar, HelloGiggles report. There are four boxes, each with three vials of wine for each night. This is the good stuff as well and each vial contains a glass worth!
The catch is that this case is pretty expensive at about $130 (plus shipping if you're in the UK).
That said, a Christmas without wine isn't much of a Christmas.
If you think that you don't need any more wine in your life than there already is, this homemade cheese advent calendar could be more up your street.
Designed by London-based food blogger Annem Hobson this 24 day calendar has a different type of cheese hiding behind each door. Will you get edam, stilton or camembert?
And yes, we know what you're thinking, you will have to keep this calendar in the fridge.
Cheese addicts will also want to check out this recently uncovered donkey cheese that's currently the most expensive cheese on the planet. We doubt it'll show up in this cheese calendar.
The bad news is that the calendar pictured above is really only a prototype. The good news is that Annem has started a website for fielding an interest in the cheese countdowns. With enough interest, you could see this version putting Cadburys out of business in Christmas 2017.