Sorry, lactose-intolerants, you're going to want to avert your eyes, noses and mouths. Now that they're gone, let's have a serious talk about cheese. Yes it's technically mould but damn we can't get enough of the stuff.
With Christmas around the corner and the camemberts already stinking up the nation's fridges… what if we told you that there was a better cheese that came from a donkey?
Gross, right? We didn't even realise you could get milk from donkeys.
Side note: how did someone discover you could get milk from cows? What were they trying to do? Either way, we're glad they did it!
This donkey cheese, produced by just one farm in Serbia, could be the next foodie trend hitting Western shores. The cheese is rare, naturally, but is already being lauded for its health benefits.
As The Independent report, it's incredibly high in calcium, protein and omega 3 fatty acids.
Donkey milk also has a number of health benefits which make it superior to cows' milk – it has 60 times as much vitamin C as the more common milk. Donkey milk also has anti-allergen properties and is just 1% fat.
And if you're still listening, lactose intolerants, this milk is totally fine for you adverse to cow's milk and cheese!
As the video above suggests, this is the world's most expensive cheese. Just a kilo of the stuff will cost £880! That's about £30 per serving!
It is produced by one man on  on farm in Zasavica but is proving popular enough to support Slobodan Simić's farm. He started the farm with just 12 donkeys and in 16 years he's now in charge of a 300 strong herd.
The pule, the donkey cheese, takes 25 litres of fresh milk to a make a single litre of cheese. The cheese is difficult to make and not just because female donkeys produce a lot less milk than goats and cows.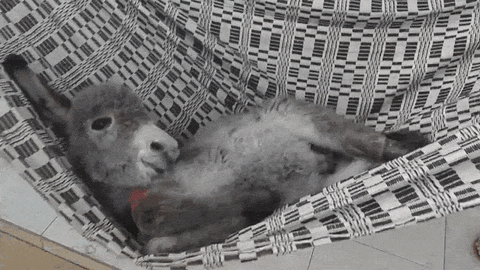 So who is tasting this cheese if it's so rare/expensive? Well, Number 2 Seed Novak Djokovic is rumoured to be a big fan. There's some weird rumours out there that, at one point, he bought the whole supply,
Novak has since denied those claims.
It's weirder than the idea of milking donkeys…