Getting a job is hard enough without having to pay for one. While there are very few jobs that actually require you to spend cash (commuting excluded) it's still weird when you hear about someone giving away their livelihood for free like this one Australian wildlife sanctuary owner.
This is the second time we've talked about weird jobs in Oceania that seem perfect on paper but aren't really. Earlier this year we discovered the $400,000 a year job in New Zealand that no-one wants because it's so secluded.
Today, we're on Harry Kunz' animal hospital that he's just giving away.
Kunz currently owns Eagle's Nest Wildlife Hospital in Queensland. After growing tired and unable to keep up with the manual labour that comes with an animal sanctuary, Kunz is laying down a unique offer to someone who fits the role.
The head of the wildlife sanctuary will inherited two hectares of land and take care of all the orphaned and injured animals.
The ideal candidate would obviously have a passion for sick animals and can't be "motivated by money". Have a look at this news report if this sounds up your street.
Since announcing his retirement, the owner has received many lucrative offers from the kind of bad guys you see in Pixar movies dressed all in black and wearing sunglasses.
There are no strings attached to Kunz's offer, the land just has to remain an animal sanctuary.
He says: "I've been doing this for 35 years now, caring for wildlife and fighting for the environment. I don't want to stop just because I'm getting old and cannot do the manual work anymore"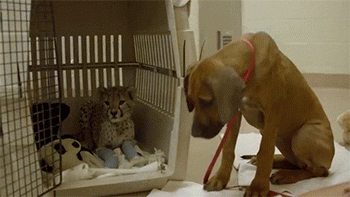 You don't even need to be experienced, Kunz says that he'll happily train you to care for the place. If you're having a bit of a life crisis or just want to move to Australia, check out this offer on their website!