Delivery services are great and make our lives (and the post rooms in our offices) much easier. Whether you're after that one-day delivery with Amazon Prime or a top quality steak from your favourite restaurant that Deliveroo can provide. Point is, whatever you want, it can be delivered to your doorstep.
But that's the problem right there. Your letterbox is only big enough to fit medium parcels through (or tiny burglars) so whatever you order probably will have to be risked on the doorstep or given to a neighbour.
If only there was a service out there that are smart enough to package their goods in postbox appropriate packaging…
There's plenty of alcohol subscription services out there and they're brilliant. However, most of them don't fit through your letterbox unless you've got a particular egregious postman.
Garcon Wines is different. A London-based vintner that have invented a plastic wine bottle that squeezes through your letterboxes.
Imagine coming home from a long day at work to find a lovely bottle of wine sitting comfortably and safely on your doormat. Look at this oblong bottle in action!
The bottles have been flattened and made longer to be able to hold the same 750ml wine that any other bottle can. Garcon Wines plans to launch their subscription service in February.
Those of you that have contact lens subscriptions, the boxes these bottles arrive in will look very similar to those.
According to Metro, prices for this service will begin at about £10 a bottle which is about right for a good bottle and a delivery service.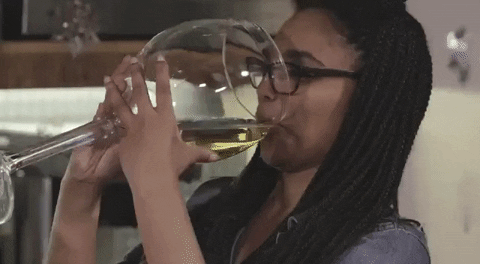 No longer will you ever find your cupboards empty of wine or have to traipse to a post office 15 miles from your house to pick up parcels.
However, and this is important, this isn't the kind of wine that gets better with age. You'll need to drink them within six to 12 months of arrival.
That's 'months, not 'minutes'.