The best thing about travelling abroad is the amazing people you encounter along the way. Most of the time, the people you bond with are in a similar position as you. However, the quickest way to get to know a city or country is to mingle with the locals. It might seem intimidating at first but some locals are more than willing to help you make the most of their city… again, most of them.
In a ranking of 67 countries around the world, according to the Expat Insider 2016 index by InterNations, the UK ranked 42nd for 'friendliness'. You might be initially offended but think about how many times you've sworn at tourists under your breath when they congested the path… how friendly are you now?
This is a map that shows how friendliness is distributed across the globe. The glaringly obvious takeaway is that Russia are, according to this graph, miserable bastards which isn't entirely true but this map makes it look like that way because of how big it is. In fairness, you wouldn't be super friendly if you lived somewhere as cold as Russia.
It seems that Mexico, Portugal, Uganda, Taiwan, Colombia, New Zealand among others have the friendliest people on our little planet earth. The least friendly, in case you were wondering, were Czech Republic, Saudi Arabia and Kuwait.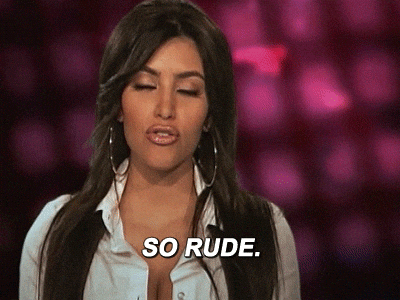 We're not sure what 'friendliness' is based on. Maybe it's openness to spontaneous conversation, I know we Brits aren't very good at that. It might be based on the quality of life of Expats and how they see us. We might think we're the friendliest people in the world but appear to be callous.
In Russia, for example, smiles aren't thrown around as a symbol of politeness. So, to the rest of the world, the people come off as distant but in fact, they are saving their smiles for when a situation actually calls for it!