With the quality of phone cameras nowadays it seems as if anyone can take professional looking photos in seconds. But it's not that simple.
You've got to wonder why some Instagrammers' photos look amazing and yours are consistently six out of tens. They're using the same phone as you (most of the time).
Instagram photos are, by a vast majority, terrible. While the stereotype of perfectly composed brunch shots has some credibility, a qucik search on the app will show you that most people have no idea how to take a photo.
There are no excuses anymore!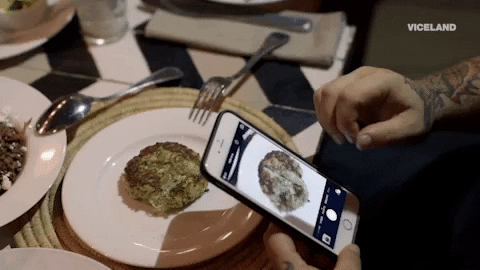 The Independent interviewed a handful of wildly successful Instagrammers about how to stage and take beautiful photos and how that can lead to a strong following.
This is what we learned…
Composure is everything
By 'composure' we mean, 'be that person that has to stage every photo they take'. Spontaneous photos are great for family albums and for nostalgia purposes but if you're creating Instagram #content, you need to be prepared.
Fitness and travel Instagrammer Lizzie Earl says: "To perfect a flat lay photo, taken directly above outfits, accessorises, or food, be sure to take the photo directly from above and be conscious of the lighting".
Pick a theme
Vlogger Grace Victory (great name, by the way) has some great advice for anyone looking to establish a fashion brand. "Having a theme makes your photos identifiable and enables peoples to know what to except from your account".
Although my Instagram photos don't always look the same, I make sure I edit them the same so the colouring is similar".
Grace also takes into account what the Instagram account looks like colour-wise when it's looked at zoomed at rather than just picture to picture.
Quantity and quality
Sophie Raine encourages us to ditch the Instagram camera function and take 20 shots every time. "If you're with someone else and you start giggling, this can be the money shot, just keep pressing the side button. Then go through and delete – keeping two to three to work from".
Use the App Store
Raine also encourages you to explore the various filter mods and enhancements outside of Instagram. "My go-to app is beauty365 which allows you to brighten your eyes, remove blemishes, lighten dark circles and even add some eyelashes".
VSCO cam is very popular, too, but you probably already knew that, didn't you?