Whatever you think of his effectiveness as a President, there's very little Barack Obama can do wrong in our eyes. He's been the cordial, funny and charming leader of free world we didn't deserve and now we're going to be seeing a lot less of him. However, his influence might linger once the Obamas leave The White House.
We've seen the family's new crib and, from the number of bathrooms alone, they're going to plenty comfortable as they witness their eight year legacy being torn apart by Trumpism.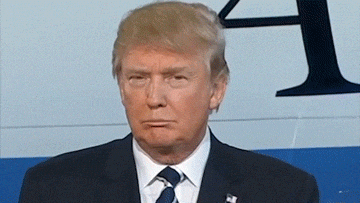 Seeing as the end of days is on the horizon, Barack should put his natural talents to good use and try to salvage something beautiful before the world crumbles under the nuclear weight of an Orange-tinged mushroom cloud.
Obama should just get a job at Spotify, right?
And the best thing is that with a clear post-presidency schedule, Barack is apparently into the idea. Obama has made a tradition of sharing his yearly playlists and listening habits – his passion for music has always ran parallel to his policies.
The Sweden-based streaming service seem really on-board with having the Commander-in-Chief on as a full-time staffer.
With a music taste that stretches from 60's Soul to Kendrick Lamar to IconaPop and Beach Boys, there's no-one better to shape the listening habits of the world.
Spotify CEO recently tweeted an open job positing for President of Playlists based in New York to "provide world-class leadership to our playlist editors and supporting staff."
Barack is surely qualified.
It seems like the job is perfect for the ex-pres… almost too perfect.
Who else has "at least eight years experience running a highly-regarded nation" or has "good relationships with a wide range of artists and musicians. Ever had Kendrick Lamar play at your birthday bash? We'd love to hear about it!"
It's good to see that even a massive corp like Spotify is sad to see Barack leaving. They write, "we value this and encourage you to come be a part of changing the way the world listens to music."