Whether you're in a new relationship or looking for a way to spice up your date life in a long-term partnership, alphabet dating is probably worth a go. We'll explain what it is but let us assure you, it's working really well for a lot of people.
The general premise being an off-kilter way of approaching date nights by taking turns in planning regular dates based on a letter in the alphabet.
You can work through it sequentially or just pick a letter out of a hate – we're not going to tell you how to have fun.
The fun comes from the ingenuity and creativity required to make certain letters work. The date activity itself doesn't need to begin with the letter but it's up to you to get creative with it.
The Independent give a good example for the letter 'A': "Step back in time and visit your local arcade or book into an airbnb, home or away. "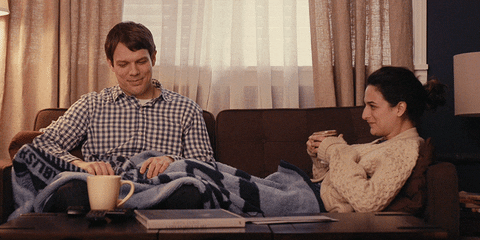 It's up to you to make the rules and to create the regulations that keep alphabet dating fun rather than a chore or a bone of contention.
Amy Packham, writing for HuffPo, shared her experience with the modernist dating approach: "Everyone thinks it's a great idea, people constantly give me ideas for the next letter, and my flatmates have even worked out what hard letters I'll have near the end of the alphabet".
What Alphabet Dating does for early relationships is encourage the extra effort that is required to form a connection, for long-term couples it creates that early dating feeling again!
This system will also force you to climb out of your comfort zones and bring you and your partner closer together.
Also, in case you were wondering, a date idea for the letter 'X': doing some exercise together? It's tricky.