After what has been one of the more stressful, grief-inducing, gin-guzzling and divisive year in recent memory, we're predicting that next year will see a lot of people embracing more mindful and relaxing hobbies. January usually arrives as gym memberships surge but maybe more people are going to be booking yoga classes over intensity work-outs? The mindful movement has already begun with the growth of adult sticker books that are selling like hot-cakes.
The last two years have seen rise to a whole genre of colouring books for adults that feature all sorts of designs meant to relax, engage and enrich the mind.
Paint-by-Sticker books are now here to add an extra crafty edge to this prominent trend.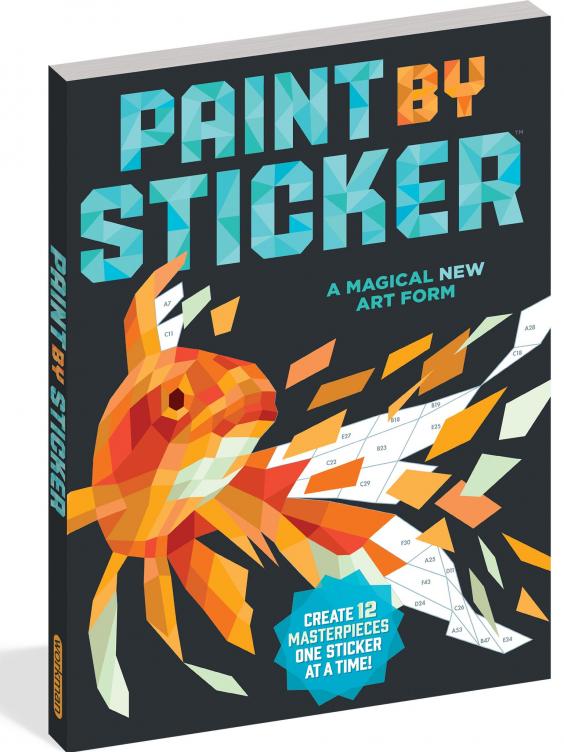 According to The Independent, "Paint-by-sticker books for adults include titles dedicated to Beyoncé, Madonna, David Bowie, and Prince, as well as intricate mandalas and the Mona Lisa". Similar to the colouring books except you don't need a sharpener.
The books have detailed, polygonal designs with all the stickers you'll need in the back pages of the book.
These have become so popular that there's a publishing group dedicated to leading the trend of sticker books for big kids. According to The Wall Street Journal, Workman Publishing is looking for ways to keep selling physical books in this increasingly digital market.
There's no reason these won't boom as much as colouring books for adults did. In 2015 alone, 12 million adult colouring books were sold which is 12 times more than the year previously. As a result there was a global pencil shortage and we're not kidding about that.
Books like these are marketed alongside other items that fall into the bracket of 'mindfulness tools'. It's great that we're moving toward a world where there are products to aid some self-care, that enable us all to take a breather every now and then.