Xenophobia is on the rise, marmite could be taken off the shelves and now steak could be permanently off the menu. The UK isn't the best place to be working right now. Thank goodness for working abroad and working visas.
As a side note: this should just give you some idea about the level of difficulty to expect when applying for these visas. You'll need to do a lot of more research but what you're probably going to be looking for is a working holiday visa.
1. USA
You, like so many others before, are attracted to the vast expanse of the Americas because of the promise of opportunity (or you're on an extended business trip, probably).
To get through the application process you'll need a spotless criminal record, $190 to apply, an interview and background check. The wait time to get an appointment is roughly 10 days at time of writing from London. All in all, not too bad.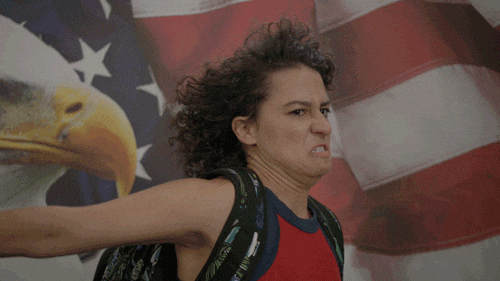 2. Australia
Wow, you really want to get away from the UK. Working in Australia or New Zealand is about as far as you can get from Great Britannia without being a deep sea diver.
Australia provides work visas on a 'have a go' basis. To get a working visa it's heavily encouraged that you take a skills test but apart from that you'll just need AUD$5,000 and 'good character' to enter.
3. Japan
Attracted to the bright lights of Tokyo like a moth to a flame? Well, your move to Japan all relies around a provisional resident record.
All the other details are pretty standard as other working holiday visas. The only other thing that's worth noting is that these visas are only valid one-way.
4. India
First off, you'll need to have secured a position at an Indian company or NGO before you rock up at Mumbai or Delhi. None of this job-seeking malarky.
Be it working at a school as an interpreter or specialised chef (it's weird that the website included that) you need to have your employment secured before you leave the UK.
5. Russia
This one was never going to be easy. Applying for a working visa in Russia requires you recall every country you've visited in the last 10 years with proof. You also need an 'invitation' before you can enter.
However, if your visa runs out, leaving could be harder than entering.
6. Brazil 
It's not easy to obtain a working visa in Brazil. There are numerous different visa types and they are all linked to certain conditions. Most of the distinctions depend on what type of work you'll be doing, you can find the list of documents you may need here.