It's going to be a very merry Christmas
If you're a fan of prosecco, we have the BEST. NEWS. EVER.
It's time to get yourself down to Aldi, as the supermarket has announced that it'll be selling a three-litre bottle over the Christmas period. Yes, you read that right. THREE WHOLE LITRES.
See: You Can Now ACTUALLY Grow Your Own Prosecco From Home
FYI, this makes it four times the average bottle size, and serves 24 whole glasses of crisp bubbly.
Oh, and the best part? It's only £39.99! To put that into context, similar jeroboams are on sale at Selfridges for just under £100.
Sorry for all the capitals here, but we're really quite excited.
The drink is 11% ABV and is suitable for vegetarians and vegans. According to the creators, it boasts a 'sweet, delicate and dry' taste with 'wisteria flowery notes'.
It's 'a beautifully pale straw colour', and 'the nose is light with a reassurance of fresh citrus fruits and wisteria flower'. On the palate, the wine is 'delicate yet serious, with a refreshing acidity and soft sherbet taste'.
It was produced in Veneto, Italy, and will be available in Aldi stores and online from 14 November.
We have a feeling it'll be a sell-out, so you'll want to get in there quick. We mean, you'll have to fight us to get to the front of the queue…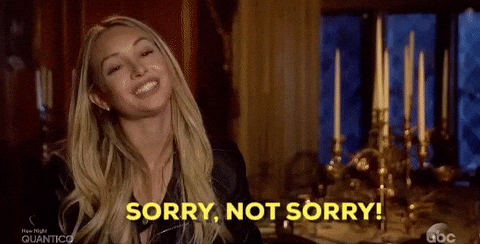 See: 16 #ProseccoProblems All Prosecco Addicts Will Understand
Aldi's alcohol aisle is having quite a moment RN. Two months ago, its £9.97 Oliver Cromwell London Dry Gin was crowned one of the best in the world at a prestigious international spirits competition.
It received a gold medal at the International Wine and Spirits Competition, beating a bottle that costs four times the price at £39.95.
Christmas party sorted, eh guys?!