Wedding dances are one of the most romantic things ever, right?
Let's admit it – we've all dreamt about the song we'd choose, the steps we'd learn and the way our loved ones would join in with us.
But how would you feel if your special moment ended up being viewed by thousands and thousands of people across the world?

See: First Dance Songs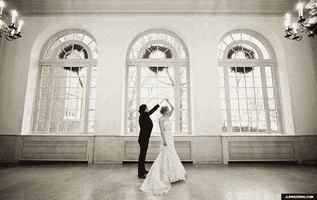 It may sound a little less than intimate, but that's what some couples are hoping for when they decide on their first dance.
Yep. These lovebirds are choosing their moves based on what they reckon is most likely to go viral online.
They may copy *that* romantic scene from Dirty Dancing, have a laugh by channelling Michael Jackson's legendary Thriller video or partake in a flash mob.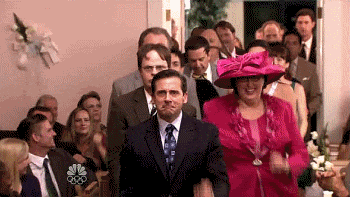 Perhaps they'll just add a few gymnastic moves into their routine, or participate in a bit of saucy twerking (although we're not sure how grandma would feel about that).
This clearly isn't for everyone, but enough people are doing it that a London-based choreographer has now begun specialising in turning wedding dances into Youtube hits.
Start The Dance's Jess Brichto gives couples dancing lessons before their big day – which could very well land them in the spotlight.
Mark Wright and Michelle Keegan showed off their moves in front of friends and family
'It's really, really grown over the years. In the beginning it was just the odd few it was just a few people wanting to learn a Waltz or something, very traditional,' Jess tells ITV News.
'But over the years it's changed and couples want to do something more exciting and YouTube's really helped that. The bride and groom are involving everyone, their family members, their friends.
'It's often a secret, they're not telling the rest of the guests and they'll often have secret lessons with their family and friends and get the involved.'

See: How The LOOK Team Do Weddings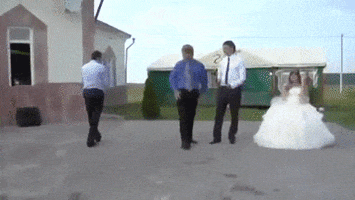 Would you have an off-the-wall dance at your wedding? Or do you think it's more important to focus on other aspects of your nuptials?
Take a look at this example of a viral video before you make up your mind…