When Toy Story 3 came out, fans everywhere probably thought that would be it for their fave franchise, so when rumours of Toy Story 4 started circulating, it seemed too good to be true. However, this weekend, not only was it confirmed that the film is absolutely definitely happening, but we were even given a release date.
While we might have to wait more than two years – the film is scheduled for release on June 15, 2018 – that doesn't mean we aren't allowed to get very excited about what's to come. Here is what we know already.
1. Tom Hanks will be reprising his role as Woody.
The actor announced on The Graham Norton Show this weekend that he is already booked in for recordings for Toy Story 4. And Buzz will definitely be back too. Phew!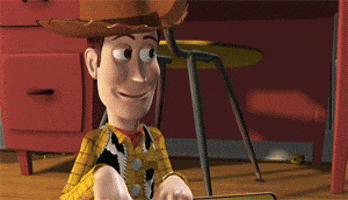 2. Rashida Jones is on the writing team.
The actress and her writing partner Will McCormack have put the script together. Get ready for lots and lots of LOLs.
READ: 13 Things Toy Story Taught Us About Life
3. The film will be a standalone story. 
Since Toy Story 3 wrapped up the franchise so well, it has been revealed that the fourth film – while following the same main characters – will not follow on from where Toy Story 3 ended. Instead, it will be a story in itself, moving away from the Andy storyline. Cue plenty of rumours about what Woody and Buzz will be up to.
4. John Lasseter is directing.
Something that all Pixar fans are very excited about, the man responsible for the first two Toy Storys had this to say:
"We love these characters so much; they are like family to us. We don't want to do anything with them unless it lives up to or surpasses what's gone before. Toy Story 3 ended Woody and Buzz's story with Andy so perfectly that for a long time, we never even talked about doing another Toy Story movie. But when Andrew, Pete, Less and I came up with this idea, I just could not stop thinking about it. It was so exciting to me, I knew we had to made this movie –  and I wanted to direct it myself."
Whatever goes down, we have a feeling it's going to be pretty great!