Firstly, we'd like to preface the following by saying that yes, we are aware that not everyone likes online shopping and also that there are more important things going on in the world. And now that's out of the way, let's discuss the really, really important issue of shopping at ASOS. 
Why? Because it's taking over our lives. Convinced you're not affected? Ask yourselves this: have you ever thought 'I'll have a quick look on ASOS' only to find yourself 17 pages deep in dresses? Yeah, you're obsessed. Just like us! And we should stick together. 

SEE: ASOS' New Collection Is SO Good, Your Purse Will Hate You

So, for all of you who have ever been shopping shamed when four of those monochrome jewels (ASOS parcels) arrives in your office (obviously you can't afford to miss the delivery while you're at work), here's a list to remind you of the ever-emotional experience that being an ASOS customer brings. 
1. This image fills your heart with joy and your wardrobe with 17283943 pairs of leggings you don't need now, nor will you ever.
Better clear your schedule. There's a sale on!
2. You can spend entire DAYS just browsing a website. How do you know? You started looking for a new dress this morning and now it's dark…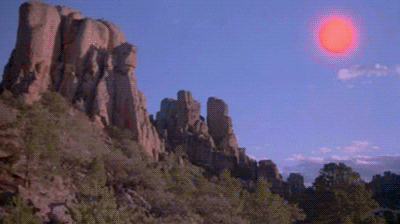 Voops. 
3. You get confused by all the choice and end up buying crazy things you don't need and/or will never wear. See: the aforementioned leggings. 
Step away from the tie dye. 
4. Product codes are everything. Otherwise it's like looking for a needle in a haystack. Or a jumpsuit in a virtual labyrinth. 
Thank God for Instagram. 
5. You keep refreshing the page until the size you need is back in stock. 
FML. 
6. You find yourself buying prom dresses and bridesmaid frocks for no apparent reason just because they look so good. You're not even going to a wedding. And you're certainly not going to a prom.
It's. All. So. Beautiful. 
7. You never knew shoe shopping could induce such hysteria. LOOK AT ALL THE SHOES. THEY'RE ALL SO GREAT. I JUST NEEDED A NEW PAIR OF FLATS BUT I'VE GOT 15 PAIRS OF HEELS IN MY BASKET.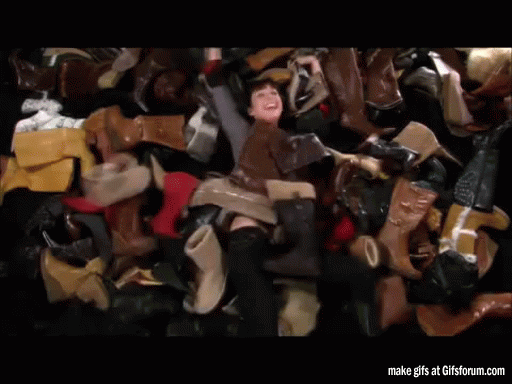 Be cool. 
8. You can't believe how affordable some of the items are. £15 for a skirt? You'll take four. And you have. And now you owe approximately £60 more than you have in your bank account.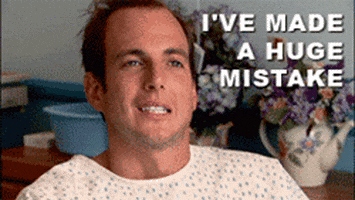 How will you choose between these four items that look exactly the same yet each offer something entirely different?!
9. Your drawers are full of parcel bags in case you ever need to send anything back.
This is not your first rodeo. 
10. You have more floral hair garlands and pom pom hair ties than any self respecting adult woman should ever admit to. What? They were only £3. And they'll look great at that festival you didn't get a ticket for, because you were too busy browsing ASOS when they went on sale. 
You can channel Coachella in the office, right?
11. You can't do your weekly food shop until ASOS processes your returns and pays you back.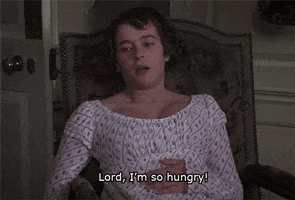 At least your priorities are in order. 
12. Next day delivery makes every single day feel like Christmas.
PRESENTS!!!
13. Sometimes, you receive a random and inexplicable snack with your clothing, and that's really rather nice.
I don't remember ordering crackers…?
14. You've signed up for ASOS Rewards and now you feel like a total baller.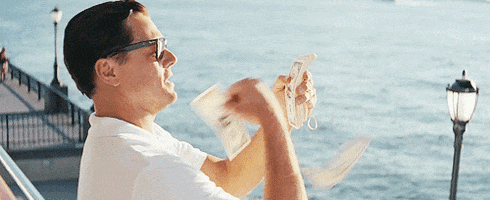 You're practically being PAID to shop. Sort of. 
15. You start referring to it as your 'spiritual home'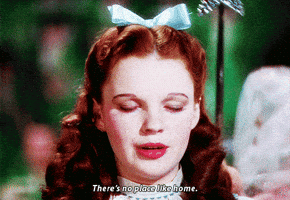 And you don't need no ruby slippers to get there. Just WIFI. 
16. Since the wedding dresses launched, you've considered a) proposing to your boyfriend and b) recreating that Friends episode, just so you get to wear one.
TBF, the Friends approach comes with fewer consequences. Like having to actually get married. 
17. Your friends constantly ask where your outfit is from and you secretly high five yourself.