Okay. The tree is up. You've started batch baking mince pies. Your hilarious Christmas jumper has been washed and fluffed, ready for the annual office bash. What else needs to be done to officially see in the festive period?
Yep, you guessed it.
Watch Love Actually. With chocolate, and/or some wine.
Most of you true believers have probably watched it already, keen to get the Christmas season started with a Hugh Grant led bang. No doubt about it, Love Actually has to be one of the greatest Christmas films ever. Come on, it has everything right? The romance. The life lessons. A cute kid dressed as a lobster…basically, everything needed to generate those warm, fuzzy feelings in and around the general tummy area.
So, for you soft lot who totally get ALL the Love Actually feels, here's 17 reasons why it's one of the greatest movies ever.
Enjoy.
1. It taught us that you are never too young to fall in love
All the cute.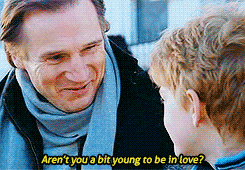 2. We learned how to wrap presents like a boss
Mr Bean's lavender trick was an eye-opener.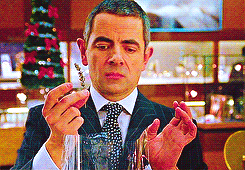 3. We loved it when Martine McCutcheon got it all wrong
Uh, Hugh Grant fancies the pants off you girl. And your thighs are fabulous.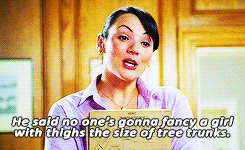 SEE: The Best Christmas Jumpers

4. Eeeps, 'that' moment
Your BFF's wife has just realised you are in love with her. Still tough to watch, even for the most hardcore of Love Actually fans.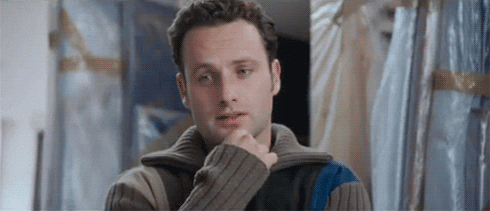 5. Swiftly followed by, the 'aftermath'
We can't pretend to know what it feels like to be illicitly in love with Keira Knightley, but Andrew Lincoln does a damn fine job of giving us all the emotion here.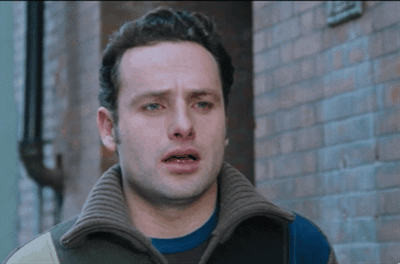 6. When Alan Rickman gave us some Tinder skills
Is this where we've been going wrong ladies?

7. Laura Linney proved that you can totally hook up with THAT cute guy at work
And be THIS excited about it. Hooray for work Christmas parties.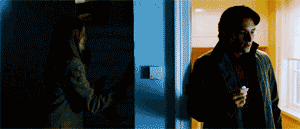 8. We learned that lobsters have every right to be in the school nativity play
Hey. Who are we to question the word of Emma Thompson?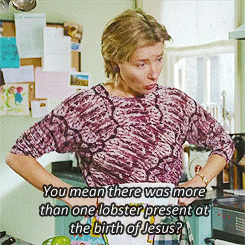 SEE:



Six Festive Favourites To Get You In The Christmas Spirit


9. Keira Knightly busted out several banger noughties trends
Hair tendrils? Bakers caps? KK was on FIRE!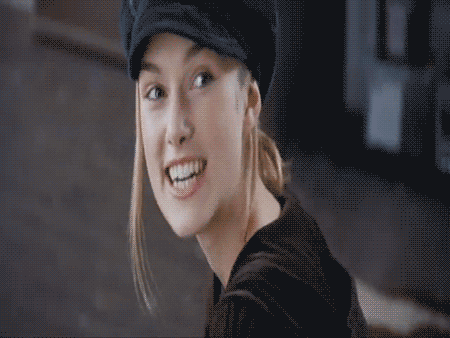 10. The kid dressed as an octopus slays us every time
And Martine telling it like it is.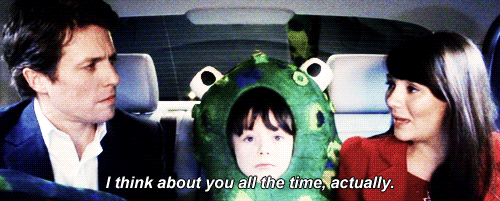 11. When Colin Firth stops being a silly stuffy British person and 'fesses up the love
Who cares that she doesn't speak English? Look at that intensity!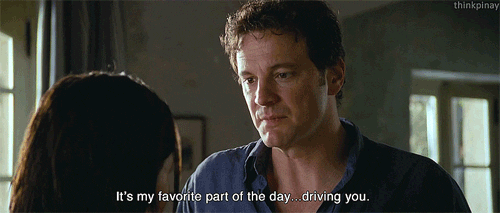 12. We love it when Emma Thompson tells some home truths
You hook up with Claudia Schiffer at the end Liam Neeson. The Thompson knows her stuff.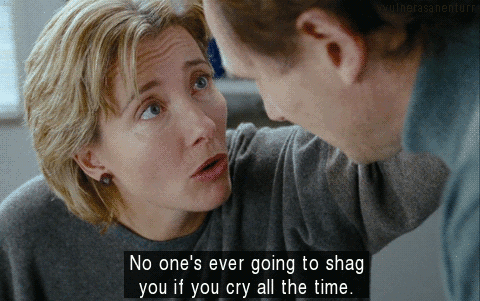 13. And we cried when she taught us a lesson in decorum
We wouldn't have been so ladylike about things. It's the only time in film history that anyone is officially allowed to hate Alan Rickman.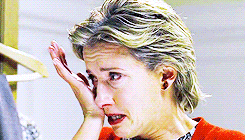 14. We found out that sex scenes aren't glamorous at all
Leave any awks moments at the door Martin Freeman.

15. And that Hugh Grant has some serious moves
Who knew?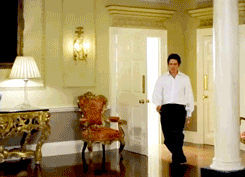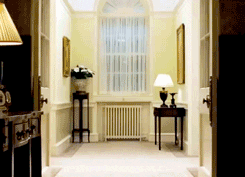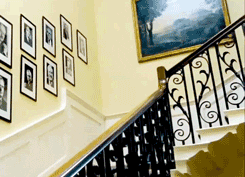 16. Love Actually makes us realise how Important family is
Pass the tissues. We ruddy well love Christmas.
17. And finally, this….
We know it isn't meant to be guys. But we love this bit all the same *sigh*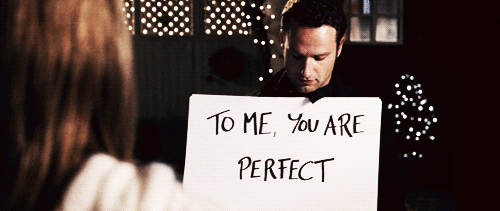 Merry Christmas everyone 🙂