Notting Hill Carnival has come around again. And what better excuse to get outside over the Bank Holiday and enjoy some quality time with your BFFs? 

See: 17 Thoughts Every British Person Has On A Bank Holiday

It's the perfect time to don your most elaborate and impressive accessories, and you can really go large with the make-up too. Pretty much anything goes. 
And we love it. 
Here's some of the thoughts you're bound to experience whilst dancing the day away… 
1. Costume envy is REAL.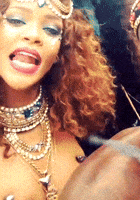 Why does the image you see in your mind never quite tally up with the reflection in the mirror? 
No one can quite rock that Carnival look like our Instagram queen RiRi.
Maybe I'll ditch the feathers… 
2. Life is happier with a headdress.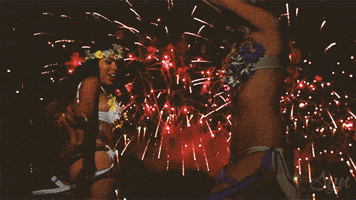 I might rock this to the office on Tuesday.
Because, why not?
3. You know how they say that nightclub bathroom friends are the best?
They lied.
You can't beat the pavement pals of NH Carnival. 
4. i need the loo.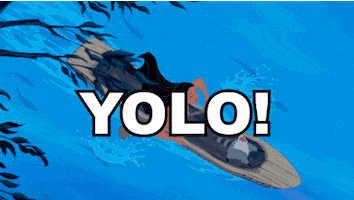 How do I find a toilet?
5. Since when does beer cost this much?
Why oh why didn't I come via the corner shop for cans?
6. There's exactly £14.36 in my pocket and this HAS to last me until I get home. Because, ATMs don't exist here. 
I also need to save enough to feed my tummy with kebab. 
7. If ONE more person steps on my toes I swear…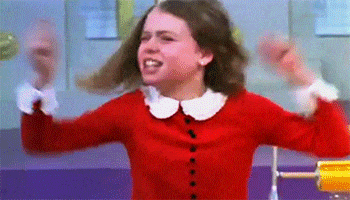 8. …WHY did I think sandals were a good s
hout? 
9. I STILL need the loo.
Next time, I'll secure a dancing space next to the best toilet hotspot, yes?
10. Boy, those Policeman can da
nce.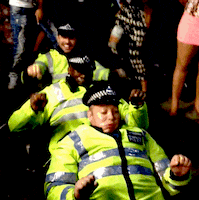 11. Give me ALL the food. 
Like, now. 
Eating is most definitely not cheating when you're at Carnival.