Halloween is nearly here and as well as the inevitable fancy dress parties and punch-fuelled fun, October 31st is the perfect excuse for a Halloween themed movie night.
What better way to mark this occasion than by kicking back with a horror movie and being scared for your life? But wait a minute, what if spending two hours of your life hiding behind a pillow and jumping out your skin each time your friend flinches is not your kinda fun?
Well, you're in luck. Whilst horror is the obvious film genre of choice for this time of year, there are a tonne of other Halloween classics that won't leave you convinced there is a demented axe murderer on the loose. After all, who wants to have to check behind every door before they go to bed? Or maybe you're still haunted by that girl in The Ring, or haven't ever been able to look a chainsaw the same after a traumatising experience watching Texas Chainsaw Massacre….
Anyways, if this sounds like you, you will love our roundup of the seven must-see choices for anyone who gets scared easily. So, crack out the popcorn, stock up on the endless Halloween themed confectionary currently overtaking the supermarket, and watch one of these non-scary Halloween films.
We can't think of a better time of year to revisit childhood classics such as The Witches or Hocus Pocus. It'll be just like being back at a sleepover – just don't forget the midnight feast.  
Or how about watching cult classic The Addams Family? Sing along fun and some serious Halloween costume inspiration in one.
And, if you fancy a bit of a laugh this Halloween why not watch the hilarious Shaun Of The Dead. No one can be scared watching this one.
The Nightmare Before Christmas
The Addams Family
Hocus Pocus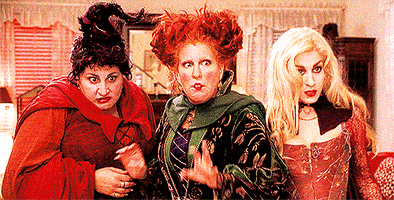 SEE: The best Halloween high street buys


Beetlejuice
Ghostbusters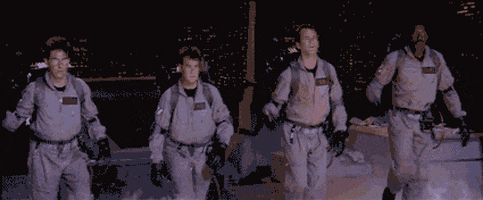 Shaun of the Dead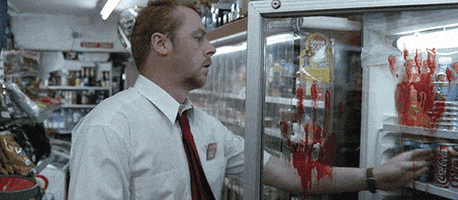 The Witches