Talk about big spenders. We knew the Kardashian/Jenner clan had some serious spending power, but Kylie and boyfriend Tyga's latest splash out takes it too the next level. As well as cars, designer handbags and plush pads, the youngest member of the Kardashian/Jenner clan likes the best of the best when it comes to her pet pooches, too.
Already the proud owner of 3 miniture greyhounds, Norman, Bambi and Sophia, Kylie and Tyga are now proud parents to Merle Tri English Bulldog, Rolly. Said to be a gift from Jeremy Greene – the CEO of PingTank – the couples latest cute addition it thought to have cost 50K. That's one dear doggy!
Kylie Jenner's new pup has expensive taste!
The colossal canine spend up comes just weeks after sister, Kendall put her money where her mouth is on her most recent shopping spree in Paris. Taking a break from the catwalk, the super swapped the likes of Chanel and Celine for a trip to Galignani's bookstore in the French capital, spending a whopping £841 on coffee table tomes, including a a book about Dior costing £115. Perhaps the haul was pressies for her sisters – after all, we know the family aren't averse to splashing the cash on some seriously spendy gifts.
Kendall Jenner splashed £841 in Paris Book store
Just two weeks after Kylie Jenner received a FERRARI for her 18th birthday, she's gone and customised it. Of course she has…
The teen was gifted the super-flash sports car from her rumoured boyfriend Tyga (reported to have cost a whopping $295,000), but it seems white was just a bit too mainstream for the picky fashionista, so she's gone and had it sprayed matte grey.
And it doesn't stop there. Along with the paint job, she's also had bright red rims fitted. We wonder what Tyga thinks…!
Kylie Jenner shows off her new customised Ferrari after having it changed to matte grey
Taking to Instagram to show off her custimisation skills, Kylie wrote:  'Mmmmmmm hello @forgiato', thanking the company that provided her new wrap job.
Awkwardly, Kylie was later said to have written off the vehicle in a crash soon after receiving her expensive gift. Oops. But she took to Twitter to reassure fans that she hadn't.


See: Kylie Jenner And Her Orange Wig Will Make Your Jaws Drop


Not a shabby present, eh Kylie Jenner?


See: Zayn Malik Parties With Kylie Jenner At Her Birthday


After The X Factor's Jake Quickenden Tweeted: 'Kylie Jenner crashed her Ferrari. Whatttttt…. Glad she's ok but that's 295,000 down the toilet,' Kylie (quite randomly?!) replied: 'Just a rumor :).'
Phew. Despite all the drama, Kylie's Ferrari might not even be the most extravagant present her family have received over the years. Lets take a look at the wildest Kardashian splash outs…
1) North West's first Christmas
A baby doesn't need too much for Christmas, right? Well. It does in Kim Kardashian and Kanye West's household.
When adorable North was just six months old, she received festive gifts including shoes and outfits from Giuseppe Zanotti, Stella McCartney, Charlotte Olympia, Michael Coste, Carine Roitfeld, Oscar de la Renta and Hermès Paris. Casual.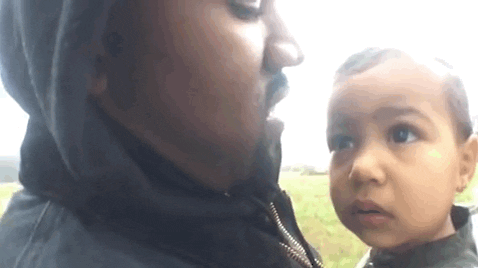 2) Mother's Day 2015
For Kim's special day, Kanye went ALL out. He bought his wife 2000 roses, arranged for a string quartet to play Sam Smith songs and hired waiters to recite: 'This is from Mr West for the best mother in the world,' with every course.
It's definitely romantic.
Kanye West treated Kim Kardashian to beautiful roses
3) Kendall Jenner gets a *very* pricey bag
Back in 2010, Kim went all out for Kendall Jenner's 15th birthday.
Kim couldn't make her little sister's party, so she made up for it by giving her a Balenciaga handbag. Not a bad deal…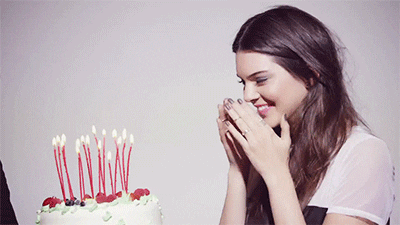 4) Kim Kardashian's Hermès purse
A Hermès costs around $12,000. But what made Kim's present even more special was the fact that it'd been hand-printed by little North. Aw.
Kim Kardashian shows off her customised
Hermès bag