All of our fundamental beliefs have been shaken to the very core. 
Word on the street, or the internet to be more precise, is that we've been pronouncing Nutella the wrong way. 
Say WHAT? 
It's a chocolate spread made with hazelnuts (drool) so naturally it should be nut-ella, right? Wrong. 
If you head on over to the FAQ section of the brand's website, it clearly states: "Nutella® (pronounced "new-tell-uh") is a tasty, unique spread made from the combination of roasted hazelnuts, skim milk and a hint of cocoa."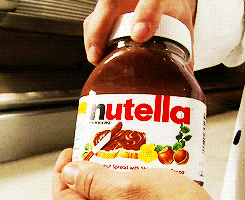 If you're anything like us, nothing in life will ever be the same again. Except you'll probably still find us digging around the bottom on an empty new-tell-uh jar with a spoon. Standard. 
And if we've got this one wrong, what ELSE have we been messing up? 
Just take a gander at some of these very confusing food stuffs… 
1. Chipotle 
Che-potle 
Chi-pot-lay
Chi-potle 
2. Plantain
Plant-ayne
Plan'-tin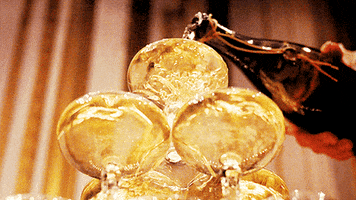 3. Moët
Mo-wett (apparently, the right way…)
Mo-way
4. Aubergine
O-ber-gene
Aw-ber-gene
Ow-ber-jean 
5. Scone 
Scon 
Sc-own
Who knows? But it all tastes mighty fine. 
By Laura Jane Turner