The Gilmore Girls revival is almost upon us, and it's as life time has stood still for this lot. Good genes, much?
The day Gilmore Girls hits our screens once more is almost upon us (hurry up, Friday) and, by the looks of the latest photographs of the iconic cast, it's going to be as if nothing has changed.
Joining forces for the premiere of the much anticipated Netflix series, Alexis Bledel (Rory), Lauren Graham (Lorelei) and brilliant Kelly Bishop (Emily) looked chicer than ever in their coordinated, black ensembles. Yep, it's as if time has stood still for the last nine years. Total beauties, no?
Joining the ladies at the screening were their co-stars Scott Pattinson (Luke), Liza Weil (Paris), Matt Czuchry (Logan), Keiko Agena (Lane) and Yanic Truesdale (Michele). To say we're counting down the seconds until 7.01am on Friday 25th November 2016 is no understatement…
However, the excitement began way before the stars reunited.
Just imagine: after years of waiting, you finally get to go on the famed Warner Bros tour, only to be told you're not allowed to take photographs of  arguably the best bit of your day- your visit to Stars Hollow. That is, of course, home of the best, most powerful on-screen double act since Velma Kelly and Roxie Hart; the Gilmore Girls.

SEE: Why We Are Excited For The New Series Of The Gilmore Girls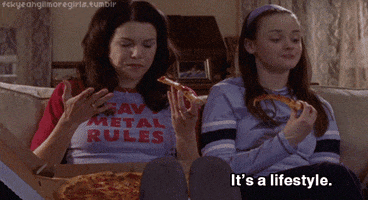 But wait! As you're shuffling past the props department, you spot something so unbelievably exciting that you're almost breathless as you whip out your camera phone, hands shaking as you try to capture this priceless moment. No, it's not Emily Gilmore's wig, it's even better than that. It's a (not so subtle) hint that there's going to be a Gilmore Girls wedding!
That's right; SOMEBODY IS GETTING MARRIED.
 One clever sleuth spotted this spoiler in the props department on the Warner Bros tour
Image: @jmckami1
Well, that's exactly what happened to an unsuspecting member of the public when she took said tour, only to discover a gigantic candelabra, its destination mysteriously labelled 'wedding'. Thankfully, for the good of humankind, Jmckami1 as she's known to Instagram, uploaded her pic to social media, writing: "We took a tour of Warner Bros studio today and saw Stars Hollow but couldn't take pics… but we did see this in the prop storage!! #spoiler!!! #wedding? #gilmoregirlsrevival #wbtourhollywood #hollywood #california #gilmoregirls #jessforever."
We won't linger on that last hashtag. After all, if it weren't for this v. savvy lady, we wouldn't be able to speculate wildly about the identity of the bride. As for the groom, we certainly hope it's not Jess.
Oh Jess, stop brooding.
So, let's start with the most obvious: Rory. For those of you who have forgotten, the end of GG saw Rory eschewing romance in favour of politics, as she headed off into the sunset to join the Obama campaign trail (yes, really). But she had just broken up with Logan, so who knows what's happened since? They were engaged at one point, after all. Oh wait, sorry Logan. She said no.
Logan: even smug when he's applauding.
We don't particularly want this to be true; imagine being married to Logan. The children would be so smug. But consider the alternatives. Dean? Please. Rory deserves better, and so do you.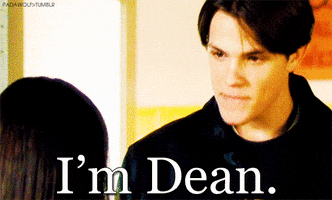 Which brings us to our next suggestion. Could Emily have found a new suitor?! We were all devastated to hear of the death of Edward Herrmann, the actor who played Richard Gilmore. Members of the cast have paid tribute to him since he passed away at the end of last year, and it's clear that he will be greatly missed as the show returns to screens.
But does this mean that the writers have given Emily a brand new, didn't-see-this-coming storyline? We hope not. Nobody could ever replace Richard.

SEE: The Best TV Comebacks That Are Actually Happening 

Ok, so here we are. The third and final Gilmore girl. Well, unless Lane is renewing her boring vows, we're pretty sure it has to be one of the GGs under that veil. So who knew Lorelai had a thing for oversized, vintage-looking candelabras? Yes, we're putting our money on the TV show's answer to Ross and Rachel (without the annoying monkey), Lorelai and Luke.
Just when you thought that Luke would never declare his undying love for Rory's mother (well to be fair, you thought Luke wouldn't do a lot of things. Wash his one and only Lumberjack shirt, turn his cap around the right way, smile. We digress), the last episode saw the two lovebirds caught in a kiss, as Luke made the world-ending, hopelessly romantic statement: "I just want to see you happy."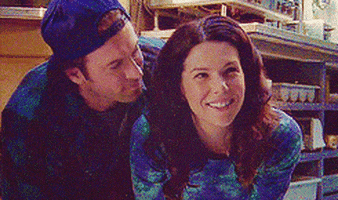 Obviously, Lorelai melted and fell into his arms. What self-respecting woman wouldn't? Emily, that's who.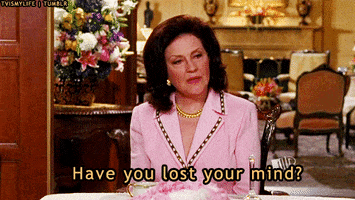 Anyway, the point is Lorelai and Luke are probably getting married! Which is huge. What will she wear? Will Rory be bridesmaid? Will Emily ever forgive her? WILL CHRISTOPHER CRASH THE WEDDING?
While there will only be four episodes, they will each be 90 minutes long. So just think of them all as movies in their own right. We can't wait.