Christmas Eve has arrived ladies!
Yep, the desktop has been shut down, the mammoth trip home has been made (with ALL the presents and a mild hangover), and now, it's officially time to get your Christmas Eve on.
But what kind of festive reveller are you? Do you go big or quite literally, go home…with a selection box, fuzzy socks and an eye on mum's Babycham?
One or all of the below may apply….
1. The 'Few In The Local'
Aw, you traditional lot. Nothing says Crimbo Eve like a gathering of school/uni pals at the local boozer. It's always packed, you always seem to sharing a bag of pork scratchings with your old Humanities lecturer, and the night always ends with a hearty rendition of We Wish You A Merry Christmas – closely followed by the obligatory stagger home arm in arm with the BFF talking rubbish about 'ye good ol days'. You sentimental thing you.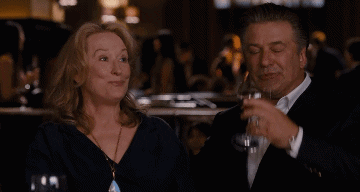 2. The 'Office Roll Over'
Oh no. You used all your holiday for that epic Thailand trip back in September, so now you've had no choice but to work right up until the close of business on Christmas Eve. Once you've gotten over feeling like a modern day Bob Cratchit, you realise that Les from accounts is actually THE funniest guy ever (who knew), and you both decide to make a lunchtime pilgrimage to the nearest bar along with the whole IT team. You're a person who knows how to make the most of a bad situation. Bravo.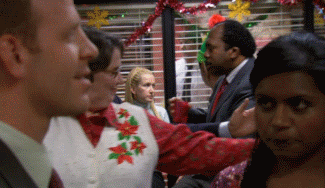 SEE: The LOL Guide To Planning New Year's Resolutions

3. The 'Festive Blow Out'
It never starts out as a mad night but suddenly it's 2am and you're in the local discotheque with your mates doing shots of Advocaat, dancing to Slade's Merry Christmas Everybody with some pilfered tinsel wrapped around your head, and yes – it's all gone a little downhill. You are a good person but having to explain away the half eaten chinese left on your mum's festively decorated brunch table is never a good thing, especially when you are too hungover to enjoy Christmas dinner later that arvo. Learn thy limits people. No one wants a Christmas shameover.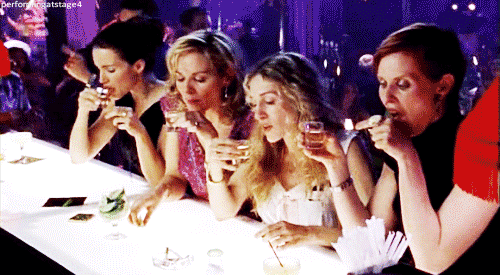 4. The 'Christmas Hermit'
It gets to the stage for many of us when a Christmas Eve night out on the razz just seems like a massive faff. Pubs are mental, taxi ranks are utter carnage and well, spending a wholesome night in with the rents is by far the more attractive option. Fast forward to 10pm, you've cleared through the Bucks Fizz champers and realised that your mum 'isn't wrong' about Michael Bublé. He is in fact, one very sexy Canadian. Stick on that Mickey Bubbles Christmas album and dance around the living room with some baked Camembert hanging out of your mouth like a boss.

5. The 'Last Minute Chancer'
Wait, it's Christmas Eve? Yes, there is always one person that has apparently been living underneath a rock for the past few weeks and seems oblivious to the fact that in 24 hours, it will be Christmas Day. You've probably been existing in a work-to-party bubble since December 1st, and now have an afternoon to do all your Christmas shopping. But oh no, you've a train to catch and all the shops are closing. But you are resourceful. You know for a fact that the local supermarket will be open until 10pm….
They'll NEVER know.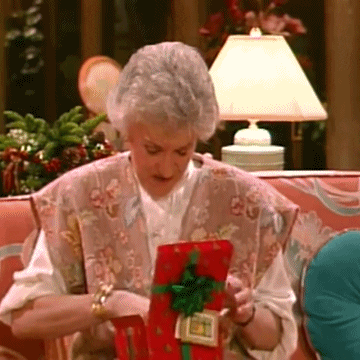 SEE:



5 Make-Ahead NYE Recipes To Impress Your Mates


6. The 'Santa's Little Helper'
For many of you, Christmas Eve is about doing good things for others rather than having all the drinks. And that's pretty awesome. If you are the person that's collected nan from Asda/worked in your local soup kitchen/helped mum make mince pies – you truly are one selfless individual, and we salute you. After all, Christmas is the time for giving – and we like to think that there is a little of this Christmas spirit in all of us.
Merry Christmas everyone!