Happy birthday Cara Delevingne!
Oh Cara. Can we even imagine a world without her? Between those signature eyebrows and her infectious A-list appeal, Miss Delevingne has managed to cement herself as THE most popular supermodel since a certain girl from Croydon came and revolutionised the modelling industry twenty years ago. And, much like Kate Moss, Cara has blazed her own trail both on and off the catwalk, becoming a bona fide fashion superstar and Hollywood one-to-watch without losing any of that irrepressible goofy charm. How many times have you woken up to find something hilariously daft on Cara Delevingne's Instagram that has had you lolling for the rest of the day, or have followed one of her riotous party trails wishing you were part of her exclusive BFF set?
*Sigh*
Cara, we salute you – and to celebrate your 23rd birthday today, here's 11 times you proved your awesomeness:
1. The Way She's All About Bacon
Cara (like us), has a weakness for pork products…more specifically bacon, and likes to let us all know about her ravenous rasher obsession via social media. Oh, and she has a bacon tattoo. Obvs.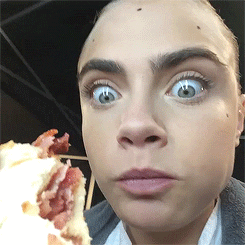 2. THAT Interview
It didn't take long for Cara's rather awkward interview footage from Good Day Sacremento to go viral a couple weeks ago, and even though it was kind of cringey to watch, we loved how Cara totally stood her ground by not sticking to the script. Also, 'Carla'? Guys, get her name right…jeez.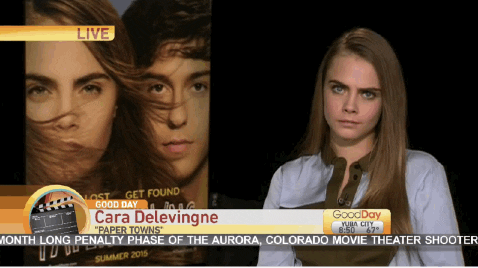 3. The Comeback
…then in the light of *said* interview where the anchor asked if she had ever read Paper Towns, Cara takes the time to post this on Instagram with the caption, 'I JUST FOUND THIS BOOK! IT'S AWESOME'. Total. Smack. Down.
Cara wasted no time getting her own back via Instagram
4. That Time She Did A Stupid Dance During The Victoria's Secret Finale
Wearing Marigolds. God bless her.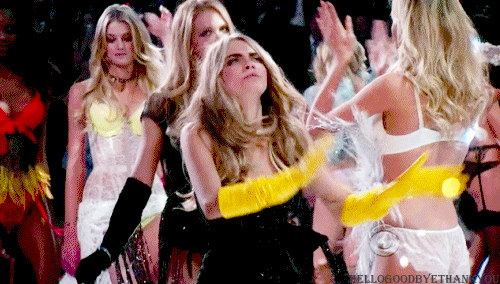 5. That Time She Led The Feminist Demonstration Catwalk At Chanel
Someone gave the girl a megaphone…a Chanel quilted magaphone (natch). Props were also given to Emma Watson's HeForShe campaign as a lone male model walked Karl Lagerfeld's SS15 catwalk carrying a sign bearing the message. All in all, a great day to be a woman right Cara? Love it.
Cara Delevingne leads the feminist charge at Chanel
6. The Way She Has ALL The Famous Mates
Come on. It's borderline ridiculous how many celeb mates this girl has. Taylor Swift. Kendall Jenner. Jourdan Dunn. Gigi Hadid. The list goes on and on. But how many of them are on speed dial? The mind boggles.
It's like a 'who's who' of the young and beautiful set. We wonder who makes the best tea.
7. The Way She Pulls Weird Faces
For a girl that's made her mark on the world by being stunningly beautiful, Cara can certainly pull some pretty mental faces. And, we love her for it.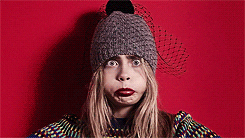 8. That Time She Played A DJ On Grand Theft Auto V
Yep, that's right. Shooting to the top of every gaming fanboy *lust* list the world over, Cara became the voice of Non Stop Pop FM DJ in cult 2013 game Grand Theft Auto V. Car theft has never been so fabulous.
Cara Delevingne poses in her Los Santos Hat
9. When She Busted Out CC With Pharrell At A Chanel Show
Not content with being one of the world's biggest supermodels and a hotly tipped aspiring actress, yep, it seems that Cara wants to add 'awesome musician' to her ever growing list of impressive credentials. And who better to share a stage with but pint-sized pop superstar and all-round Happy hip-hop talent Pharrell Williams? Snap Cara.
Cara and Pharrell gave a live performance of track CC at a Chanel show earlier in the year
10. That Time She Had An 'Eyebrow Off' with Daenerys Targaryen
Ready, get set, EYEBROW. Cara shows Game of Thrones' Emilia Clarke how to work the face caterpillars on the Graham Norton Show…
….then Jake Gyllenhaal got involved. Eyebrows at dawn Cara. Amazing.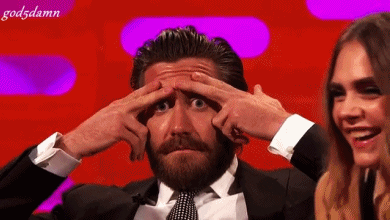 11. That Time She Made Us All Feel Like She Could Be Our Bestie
From posting inspirational quotes on twitter to encouraging us all to embrace our 'weirdness', Cara's adorable kookiness has worked it's magic on all of us, so much so that she's probably one of team LOOK's fave people…ever! Happy Birthday Cara-D, you absoloute beaut. Have a fantastic day x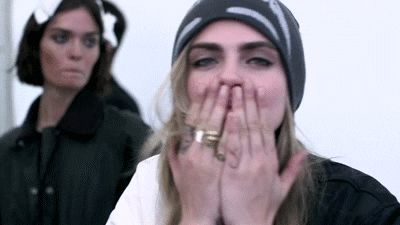 Photos: Instagram/Rex
Videos: Giphy.com