Blake Lively turns 28 today so we have decided to round up all those times we wished we were the gorgeous, talented actress/model/fashion designer/entrepeneur/wife of Hollywood hearthrob/mum of one/Instagram pro and all-round hilarious gal.
1. When She Got To Wear 10 Designer Outfits In One Day
Being on a film tour means you need to have lots of stunning ensembles to pull out for those red carpets and chat shows. But Blake took it one step further then everyone else by whizzing around 10 different events in 10 different – and amazing – outfits. Over the two day period she actually donned a total of 15 outfits. From Marc Jacobs to Balmain, this lady (and her wardrobe) just didn't let up.
Two of the outfits Blake Lively wore in her fashion marathon. Image: Rex
2. When She Got To Be Blair Waldorf's Best Friend
If we could pick anyone to spend our weekends gossiping and shopping with, it would obviously be Blair Waldorf – and lucky old Blake Lively got to play Blair's BFF for five whole years on Gossip Girl. From their epic fall outs to their sensationally stylish sleepovers, we were pretty jealous throughout.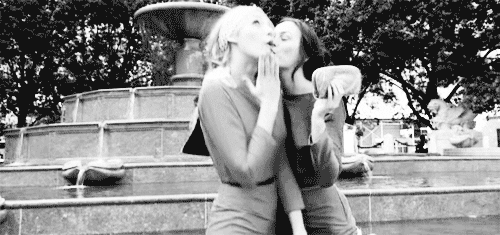 3. When She Married Our Favourite Hollywood Hearthrob, Ryan Reynolds
As well as dating Leonardo Dicaprio and her dashing co-star Penn Badgely, Blake Lively continued to make us jealous of her love life when she eventually settled down with maybe our favourite Hollywood hottie, Ryan Reynolds. After meeting on the set of Green Lantern, the two went on to marry and now have a beautiful little girl named James. They now spend their weekends competing for most adorable red carpet couple.
The adorable couple know how to do a red carpet. Image: Rex
4. When She Had The Best Dressed Bump In Town
Celebrity ladies obviously to do maternity better than anybody else and Blake Lively was no exception. We only hope that when we're carrying another human, we can look this good! 
Two of Blake Lively's amazing maternity looks. Image: Rex
5. When She Stormed Cannes In Possibly Our Favourite Dress Of All Time
Pre-baby bump, Blake was one of the shining stars of Cannes last summer, donning some of the chicest outfits we ever did see. This amazing Chanel gown will forever be remembered as one of her best looks and maybe the best of the entire chic week.
Blake Lively + Cannes = perfection. Image: Rex
6. When She Added Fashion Designer To Her List Of Many Talents
As well as starting her very own lifestyle website, Blake has turned her hand to fashion design, the pieces of which you can buy on her ever-so-beautifully curated site. They are all eco friendly of course. And who best to model her designs? Blake of course. This lady is achingly perfect.
Blake Lively collaborated on this lovely frock. Image: Rex
7. When She Joined Instagram And Did It Better Than Anyone Else
Known for being fiercely private – how long was it before we knew James' name? And will we ever see a snap of her wedding dress? – Blake decided to join the social media site late last year. Rather than posting selfie after selfie, Blake uses her account to make fun of herself and her gorgeous hubby.
Hilarious hubby jokes. Image: Instagram
We reckon she's probably the expectation rather than reality though… Image: Instagram
We love a lady who doesn't take herself too seriously. Photo: Instagram
8. When She Had The Cutest Christmas Ever
Friends, an amazing maternity getup, a private chef and delicious food was the make-up for Blake's seriously jealousy-enducing holiday snap.
Where was our invite to this adorable scene? Image: Instagram
9. When She Proved She Could Flirt Alot Better Than Us
This photo says it all, although maybe we do look like that and just don't realise it?..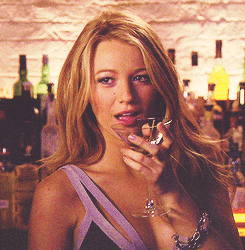 10. When She Made Beyonce A Bee Cake For Her Birthday
a) We wish we knew Beyonce well enough to make her a cake and b) We wish we had the ability to make a cake like that.
Blake's cake for Beyonce. Image: Instagram @Preserve
11. Because She Has The Best Hair In The Business
Traffic-stopping is the only way to describe this lady's mane. No wonder L'Oreal have snapped her up. Check out that swishing.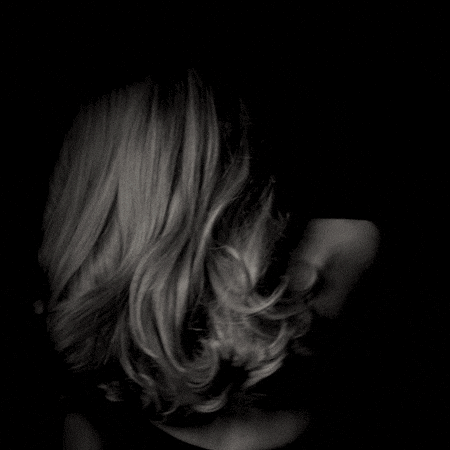 Happy birthday Blake, you insanely perfect being!