Obviously I don't want to polarize you, our faithful readers, but the following article is tailored to girls with big boobs. Don't get me wrong, I know having small boobs doesn't mean you're instantly instilled with bikini confidence, but having nunga nungas bigger than a D cup present their own set of difficulties. I should know.
For most girls, picking out their first bra is, more often than not, solely a right of passage. Let's face it, it's likely a triangle bra would have sufficed. Not me though – my first foray into structured garments was essential.
My first bra – handpicked in Marks & Spencer's, natch – was a C cup. And I hadn't even left primary school. Yep, I've been lugging around boobs bigger than a Victoria's Secret model for the best part of 16 years, and while I have no intention of disclosing my current bra size, I will say that the growing didn't stop. Far from it.
To look at, my colleagues will conquer, they don't look as big as they actually are. Over the years I've mastered the art of tastefully dressing them, to the point where yes, they look big, but not as bulbous as the tag would suggest. However, with clothes off, it's a totally different story. Cue molded cups bigger than your head and straps thicker than Joey Essex (soz mate).


Read: 13 Emotions Every Girl Has When She's Trying On Swimwear


While I'm all for the 'if you've got it, flaunt it' mantra that comes with such an asset it does make bikini shopping, for the lack of a better description, a modern-day form or torture. And I'm sure every girl – even those super-confident in what their mamas gave 'em – would agree.
As soon as you step foot on the beach, the goggling makes you feel as if you're in a porno (just to make it clear, I cannot fully confirm that comparison – it's an assumption). And God forbid you should even think about wearing a bikini to your local pool.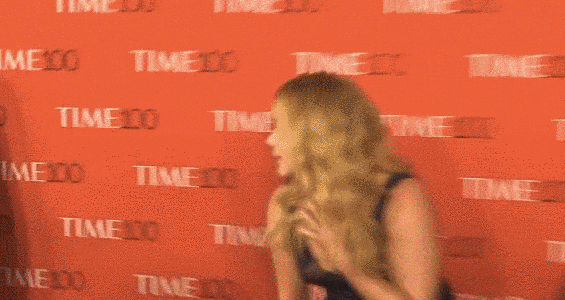 However, after many, many years of searching, I've finally worked out what it takes for big boobed gals to look and, most importantly, good in a bikini. My hit list:
A Strong Halter Neckline
I L-O-V-E Miss Mandalay's double strap numbers – they don't look near as bulky as one supersized strap but keep you equally hoisted.
Bikini Top, £47, Miss Mandalay
Bikini Bottoms, £27, Miss Mandalay
Balcony Cups Are A No-Go
One word: overspill. If you want to show them off, go for plunging styles instead – if you're down with your cleavage being off-the-charts, that is…
Banding is KEY
If underwire isn't for you (we all know how uncomfortable it can be on hols), I suggest seeking out styles with firm, under-bust banding. This Simply Be number ought to do the trick.
Bikini Top And Bottoms, £22.50, Simply Be
Souped-Up Bottoms
If you want to draw attention away from your bust (some girls do), a jazzy brief will draw the eye downwards, taking the focus off your tatas. Tie sides, high octane prints – I'll leave that decision to you.
Have any tips of your own? Tweet us @lookmagazine and we'll be sure to add them to our list (and give you the credit you deserve, of course!)
Happy hols!