Ariana Grande is one pop diva not to mess with! The stylish star who is currently promoting her new single "Focus". Took a stand against sexism in an interview with radio hosts Justin Credible and Eric D-Lux of Power 106 FM. Check Out Ariana's amazing stylish looks here…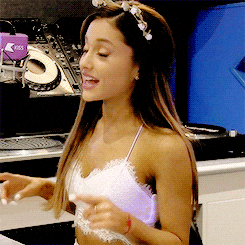 We can surely say the singer didn't waste time taking on the two DJ's who posted not just one but a few sexist questions to the singer. Apparently all girls think about is make up, mobiles and unicorn emojis, according to these two radio hosts.
The awkward exchange began with one of the radio hosts asked Ariana, 'If you could use makeup or your phone one last time, what would you pick?' The singer quite rightly replied with 'Is this men assuming that's what girls would have to choose between?', with the host quite frankly stating that was exactly what they thought. Yes, we were just as outraged as AG.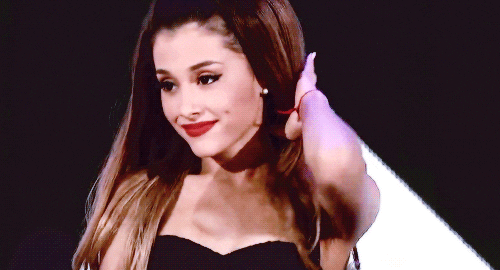 But, sadly, it didn't stop there. One of the hosts couldn't quite get around the idea that a young woman could go 'hours' without looking at her phone. But Ariana Grande fired back in epic fierce fashion by stating: 'When I'm at a dinner table, I like to be present- with eye contact- and talking', the host then went on to say; 'Listen and learn ladies!' We kid you not, those were his exact words.
You would think the interview would change course or that Ariana would have put her foot down and terminated the interview – we know that's what we would have done. But being the true professional that she is, she continued the interview with an air of grace. However the icing on the cake came when Ariana was asked about her favourite new emoji, and nothing could have prepared us for the exchange that followed…
Ariana: 'The unicorn is great, obviously.'
DJ: 'Girls.'
Ariana: 'Boys. Many boys use the unicorn.'
DJ: 'Well, (changing his tone) "boyeees".'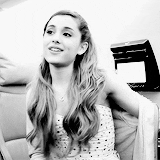 Ariana put her foot down and stated the following:
'You need a little brushing up on equality over here… Who says a unicorn emoji isn't for men? Come on….I've changed my mind. I don't wanna hang out at Power 106 anymore'. The best part of the interview came when Ariana stated 'I have a long list of things I'd like to change…I think judgment in general…we've got work to do…We'll start with you, though.' Cue a rapturous applaud, we couldn't agree with you more Ariana.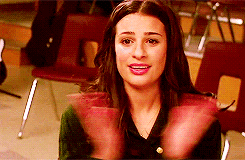 The interview comes after the singer was forced to stand up to recent body shamers on instagram. The singer had been tagged into a post, which stated she was less sexy than actress Ariel Winter because 'curves are sexy and sticks aren't'. The singer was quick to give her view by regraming the users comment, with her response, which stated, 'Diversity is sexy! Loving yourself is sexy! You know what is not sexy?… body shaming!!!'
Ariana makes a stand against body shaming
We are all raising our feminist placards in solidarity to Ariana. She is has officially topped our favourites list right now…