Nawww,lets face it girls, your favourite romcom is pretty much the equivalent of your oldest BFF right?
A thing of trusted knowledge and beauty to be turned to in times of romantic crisis, the romcom will always be there for you no matter what, whether it's beating back Sunday afternoon blues (under the duvet, obvs) or offering words of quotable wisdom over a large carton of chocolate ice cream.
SEE: Chick Flicks: The Top 17 You Need To Watch This Weekend
Yes, we fought the odds with Noah and Allie in The Notebook and sure, didn't we all feel a bit swept off our feet like Julia Roberts in Pretty Woman…however, in reality, no matter how much we want them to, the most beloved romcoms can sometimes be a little far fetched right? Here's 13 examples of when our favourite flicks ACTUALLY summed up our love lives….warts n'all.
1. When It Becomes Clear That Your Fella Can't/Won't Dance
Jennifer Aniston wiped the floor with poor Ben Stiller in Along Came Polly. But then again, ever tried to make your chap attend a salsa class? Case closed.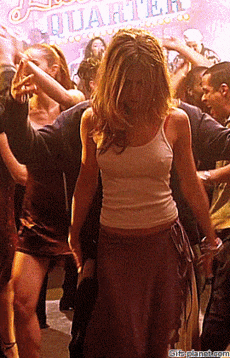 2. When You Realise That Your Male BFF Is Actually Better Than Any Boyfriend
Come on, Julia Roberts behaved pretty appallingly in My Best Friend's Wedding. Thank heavens her *real* BFF Rupert Everett was there to dance some sense into her.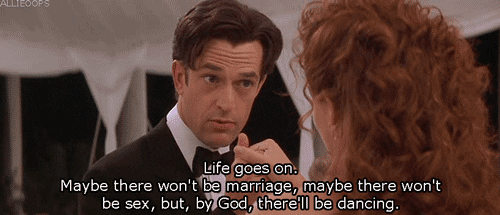 3. That All The Best Kisses Happen In Car Parks…
…as in 10 Things I Hate About You. That's right.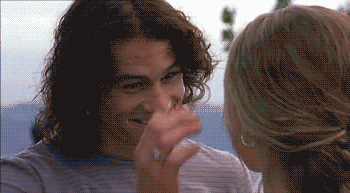 4. …And Sometimes The Guy You're Kissing Has Dreadful Hair
Adam Sandler *almost* made a perm look cute in The Wedding Singer.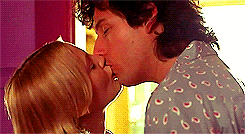 5. The Realisation That Tinder Might Be An Option
Leave it to Bridget Jones's Diary to preach the reality.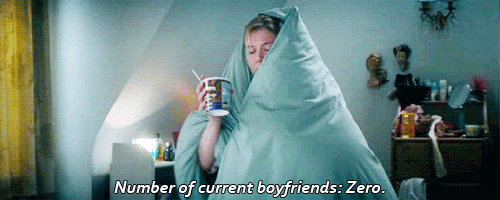 6. And That It's Totally Okay To Snog A Guy Wearing A Christmas Jumper
*Sigh* We've all been there….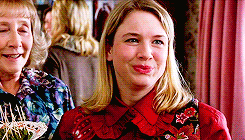 7. That Accidents Will Happen After Having A Complete Make Over And Choosing Not To Wear Your Prescription Glasses
She's All That proved that trying to be a bit sexy walking down the stairs half-blind is never going to end well. But how much did you LOVE that Sixpence None The Richer song?
8. That Sometimes A Boy Can Tell Is Like It Is (Dammit)
He's Just Not That Into You cleared up how boys really feel about dating. He hasn't called you back after your date? He isn't playing hard to get, he's just not that into you. Ouch.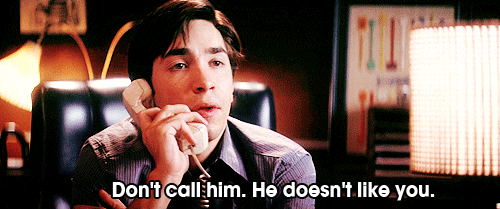 9. The Fact That Your Strange Housemate Often Ruins The Romantic Buzz
You told him weeks ago that you needed the kitchen to rustle up your signature curry for that extra special third date, but like Rhys Ifans in Notting Hill, he just finds a way to make a nuisance of himself. Or decides to play FIFA with your date. Housemate fails.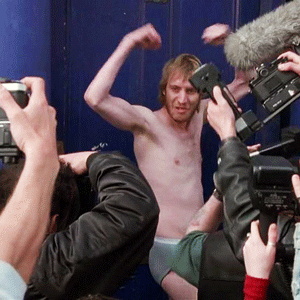 10. All Those Times At Christmas When You NEEDED This To Happen
There are too many times when Love Actually filled every *christmas* relationship goal we ever had right? Too bad all we get is a selection box.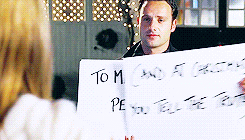 11. And THAT Feeling When You Nab The Guy You've Fancied Forever
Sheesh, Love Actually again….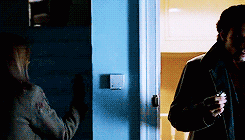 12. And That Horrible Feeling When You Realise That He's TOTALLY Into It…And You Really Aren't
Nice guys finish last right? (500) Days Of Summer is all we have to say. Sorry Joseph Gordon-Levitt, it was too much too soon.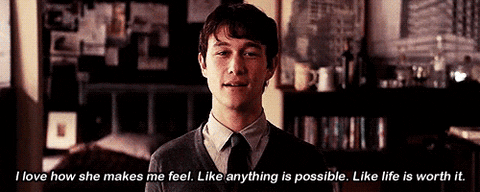 13. And Finally, When You Become Aware That Your 'Cute Laugh' Actually Just Looks A Bit Mental
In Never Been Kissed Drew Barrymore showed us all that having the lols in front of a boy can just actually come across like you are a bit crazy…*shrugs* ah well.