A man has made headlines – and sparked outrage – with the news that he is suing his wife for looking different without make-up on.
HEAVY SIGH. 
The husband in question is reportedly seeking $20,000 worth of compensation for 'psychological damages' he received as a result of the shock of his wife's make-up-free transformation. 
The story has been reported on Emirates247.com.
According to the story, he woke up the morning after their wedding day, rolled over and didn't recognise the woman (AKA his bride) laying next to him. 
The very same day, he took her to court. Her crime? He accused her of not looking as pretty as she had done before the wedding, saying she had cheated him by wearing too much make-up.
He told the court that he believed she was a "thief who came to steal his apartment".
According to the newspapers in Algeria, "The groom told the judge that he could not recognise his wife after she washed the make-up off her face.
"He said he was deceived by her as she used to fill up her face with make up before their marriage." The papers quoted court sources. 
Yikes. What a catch.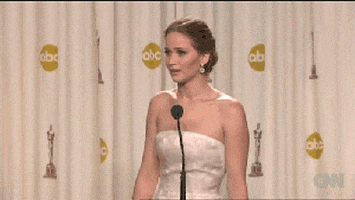 This tale fills us with all of the anger and distaste. 
We only hope that true romance really isn't dead. 
And it's safe to say that we're going to carry on rocking our make-up. 
Because, we want to.
For us. 
By Laura Jane Turner