Unfortunately, normal hairspray just doesn't cut it in summer. The annoying, heat induced frizz can only be fought by a greater power, and it goes by the name of an anti-humidity spray.
Yep, these strand savers are basically souped up sprays that help keep moisture at bay by sealing the hair and acting like a barrier against frizzes and flyaways.
So, if you suffer from the dreaded poodle puff, rather than coating your hair in half a can of hairspray, just spritz one of these strand savers all over and expect your style to stay sleek and smooth all day.
You (might have) heard it here first, girls.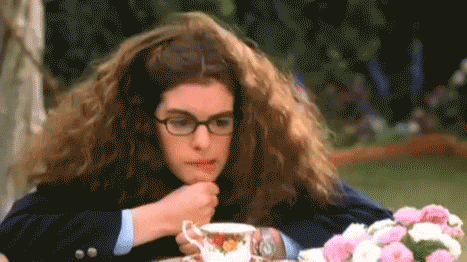 Living Proof.'s No Frizz Humidity Shield, £20 (coming soon)


Macadamia Anti-Humidity Finishing Spray, £18.95


KMS California Hairstay Anti-Humidity Seal, £19.50


Joico Humidity Blocker, £15.45


Bamboo Smooth Anti-Humidity Hair Spray, £15.95


Big Sexy hair Weather Proof, £16.95