Six *Amazing* Success Stories That Began With Bad A-Level Results…
Happy A-Level results day, everyone! If you know someone getting some results today, we wish them the best of luck. However, for most, this is the time of year that we look back on our lives and lament about how things would we different if we had either completely failed or actually pulled up our collective socks and done some bloody work. Either way, that's all in the past now…
At the time it seems like your whole life hinges on a series of three letters. AAB can mean money, fame and proud parents. CCD felt like a death sentence. But that's all nonsense, there are have hundreds of success stories that began with disappointing exam results. Here are six of our absolute favourites.
Carey Mulligan
Despite being a bona-fide English rose, the Pride And Prejudice star got rejected from every single drama school she applied to. On top of having parents that weren't so supporting of her acting dream, Carey stuck with it and is now one of the most revered young stars on the screen today!
John Snow
We'll save you the trouble and say that all the "You know nothing, Jon Snow" jokes have been made. We're not even talking about that Snow. The Channel 4 newsreader is a classic example of someone who actually did terribly in their exams but worked-hard and became an expert in his field.
Jeremy Clarkson
Love him or hate him, last year he tweeted some good words of encouragement: "If your A Level results aren't great by cheered by the fact that I got a C and two Us. And I'm currently sitting in a villa in St Tropez."
Sarah Millican
The hilarious comedian started her career with 2 Ds and an E. It just shows that if you play to your strengths, academia isn't going to take you as far as raw talent.
Sign up for the newsletter
Get news, competitions and special offers direct to your inbox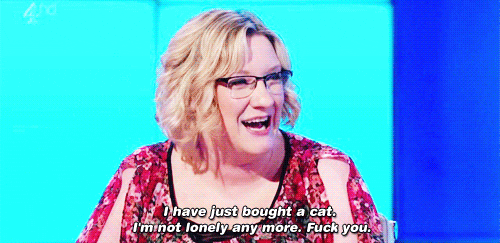 Richard Branson
We don't really need to say much about his success but remember these wise words: "Young people need empowerment and encouragement, not sleepless nights worrying about hitting their exam targets. They need to learn to take risks and not be afraid of failure".
Benedict Cumberbatch
He's never revealed exactly what his results were but this says enough: "There was a lot of pressure on me to achieve an Oxbridge level of brilliance at A-Levels. But then adolescence came late and I discovered girls, pot and all sorts of other things…"