17 Chandler Quotes That Make Our Lives Better
Chandler Bing, AKA Matthew Perry had some serious skills.
When he wasn't lording about in neutral slacks, knitted waistcoats and signature grandad shirts, he was ruling the Friends roost with his sharp wit and 'blink and you'll miss it' stockpile of seriously quick one-liners.
Come, on, how many times have you tried to pull off a Chandler come-back? Matthew Perry just had ALL the best quips. So, to celebrate Matthew Perry's birthday,  we've come up with 17 of the very best Chandler quotes to make your day a bit happier.
You're welcome.
1. Observations
2. On Love
Pre-Monica. Obvs.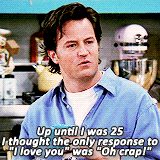 3. Everyday Wisdom
We can totally relate to this one…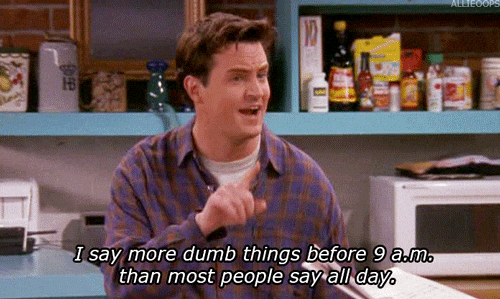 READ MORE: A Friends Reunion Happened And It Was Amazing
4. In Public
But we wish our jokes were as GOOD as yours Chandler.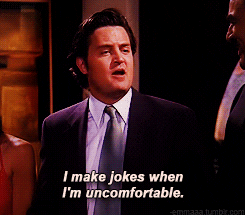 5. Personal Reflection
Sometimes it was like Chandler was tapping into our souls…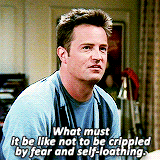 6. Bromance
Pfft. What else would they be doing?
7. Confusion
8. Food
How many times has this happened to us? Too many times to count…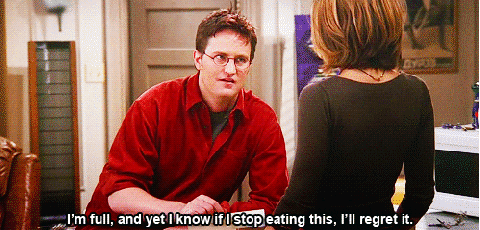 READ MORE: 25 Things We Learned From Friends
9. Superhero Morals
It's a question we ask ourselves every day.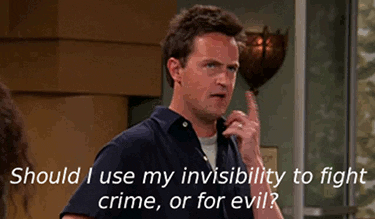 10. Kissing
Hmm…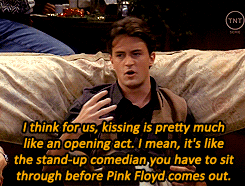 11. Online Dating
Cause that's what happens right?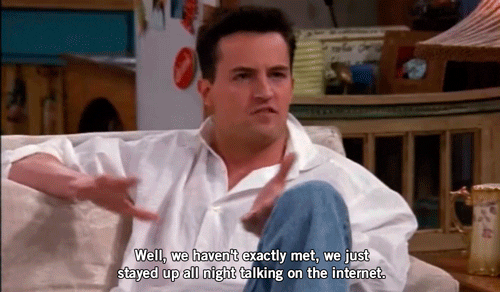 12. Cheese
If you think about it, it's pretty logical.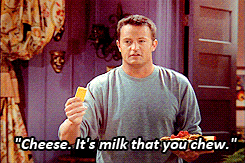 13. The Future
Chandler = prophet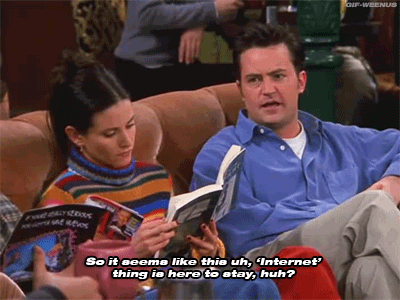 14. Beyonce
He has a point.
15. Donald Duck
Once again…another interesting point.
16. Keeping Fit
Our new favourite excuse….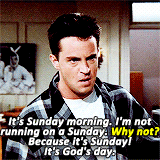 17. Being Mean To Joey
We all knew he didn't really mean it…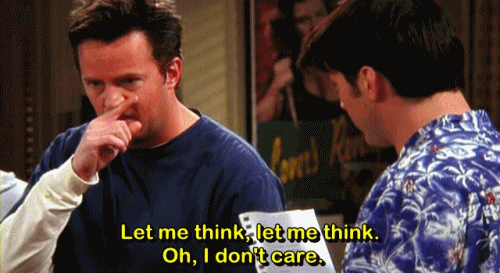 Happy Birthday Matthew Perry/Chandler Bing. We miss you bro. And because we miss you…here's the dancing.