17 Things We Never Thought We'd Say As A 20-Something
You know the score. One day you're downing Lambrini and staying up 'til 7am and the next, you're waking up dreaming of slow cookers and your soft new slippers. WHAT HAPPENED?
Here's 19 things we never thought we'd hear ourselves saying in our twenties. *Sigh*.
1) 'I can't wait to try out my new spiralizer tonight.'
2) 'I only buy organic vegetables from Whole Foods.'
3) 'Does anyone know a good dry cleaners?'
4) 'Is that Sauvignon Blanc dry? I only like my wine really dry.'
5) 'I think this skirt might be a bit too short. And flats will be comfier. And I'll need a coat in case it gets cold.'
6) 'Friday and Saturday night out? Are you CRAZY?'
7) 'Do you do mocktails here?'
8) 'Seriously, how can we have run out of quinoa?'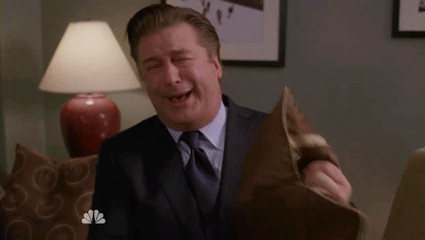 9) 'How ADORABLE are these M&S tea towels?!'
10) 'Did you watch Question Time last night?'
11) 'Ooh let's go here for dinner tonight… I've got a coupon.'
12) 'Is this really music? Or just noise?'
13) 'I'm definitely too old to pull off this neon yellow nail varnish.'
14) 'Ciders in a sunny beer garden tonight? Nah, I think I'll just go home and watch Holby City.'
15) 'I honestly think granny pants are going to catch on.'
16) 'TK Maxx is doing some great crockery right now.'
17) 'Remember, it's bin day tomorrow.'